Have a coffee with Sarah Kaindl
1. How do you drink your coffee?
I prefer to drink cappuccino with oat milk. It's great that we have plant-based milk alternatives at jambit!
2. What has been your most exciting project at jambit so far?
Phew, tough question. There are several ones that come to my mind to be the most exciting one. My last project was really good. We developed a tool for data scientists. They can keep an eye on their metrics in their artificial intelligence experiments and can optimize their algorithmics based on that. The target group in the project was especially interesting for me. I also studied mathematics. That's why I could identify with it a lot. Apart from that, this was my first project with the programming language React after many projects with Angular, Java and Spring Boot. React became my new favorite programming language directly and I'm looking forward to work with it again soon.
3. Which book can you recommend?
I can highly recommend the book "The Glass Castle" by Jeanette Walls. It has been on the New York Times' bestseller list for many years. The memoire is about the author's life. You can draw lots of valuable conclusions from it. The book gives many interesting perspectives to apply to your own life. There is also a movie now I need to add to my watchlist.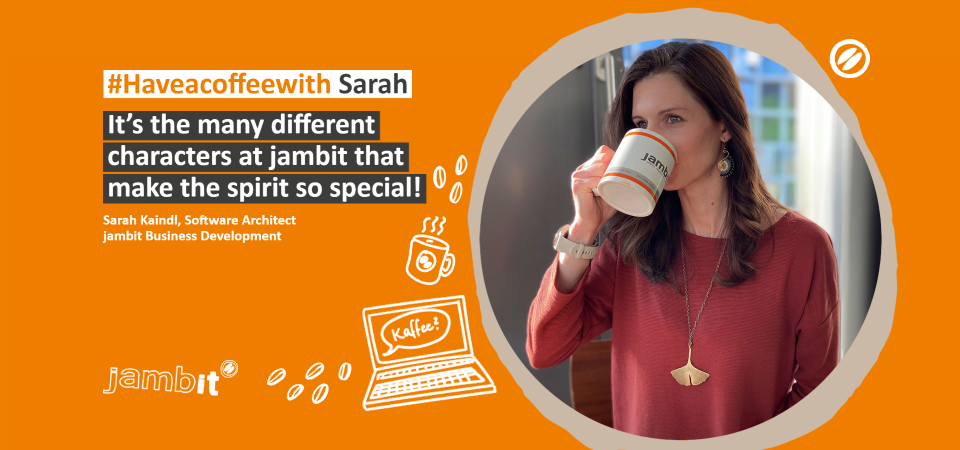 5. Which tip would you give your former self?
Sometimes, I look back on the beginning of my career and remember, how insecure I felt. I wasn't really aware of my strengths back then. Now I know that I should have had more self-confidence. I think lots of women don't know their own worth. I would give the following tip to my former self and to all other young women: "You don't have to be 100% perfect to make a great impact." My experience has proven that to me again and again over the last few years
6. Which advice would you give to a future applicant?
I was really afraid of technical interviews in the past. jambit has opened a new world for me in this respect with their special atmosphere. The application process is formal, but absolutely based on equal footing. My interviewers helped me through it in a very kind way and I really felt comfortable. There's no need to be nervous because the interviewers will be your colleagues and friends later. It's the many different characters at jambit that make the spirit so special!
7. You're mother of a little son. How does jambit support you?
With lots of flexibility and unlimited trust. I work 36 hours a week, so not quite full-time. My team knows how productive I am and relies on me. I also appreciate that I can organize my working hours as I want. My son recently started school. I sometimes work less when he needs support and I can easily catch up the workload later.