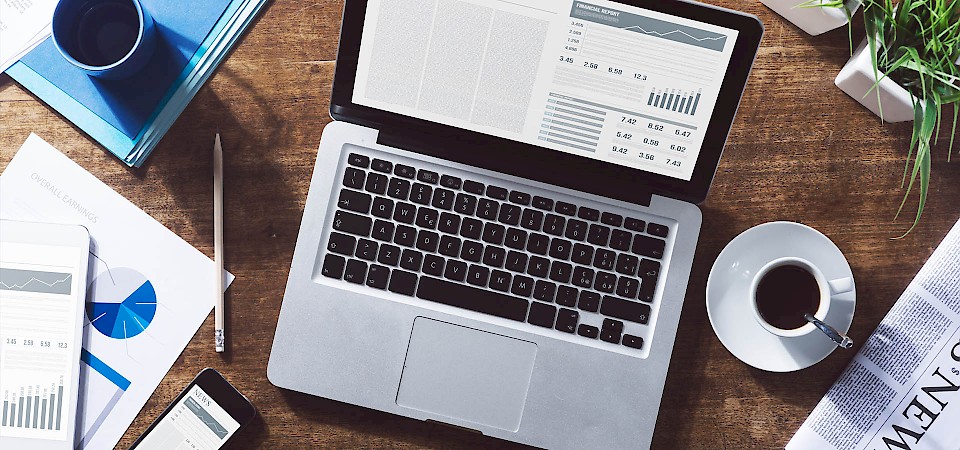 Trends in the media industry:
Digitalization, mobile first, paid content & Co.
The media sector is going through a period of fundamental change. The digitalisation of traditional media such as books, newspapers and magazines is forging ahead, whilst sales of printed products are stagnating or falling. E-books are on the fast track, digital markets are growing and news apps are booming. Interactive and multimedia contents such as texts, images, videos or podcasts can represent great added value for users. However, to do this, they must be relevant to the target group and displayed in a personalised manner, so that they can be perceived and appreciated in spite of short attention spans. And, of course, "mobile first" applies: contents should be accessible anywhere and at any time and be optimised for different devices, such as smartphones, tablets, laptops or smart TVs.
To establish a sustainable, digital business model, innovative ideas and profitable revenue models are in demand. Media companies have to create added value through their digital services, in order to prevail with sophisticated paid content in the culture of free digital contents. In addition to the creative editorial input, professional software solutions and optimised IT infrastructures which can be efficiently maintained are of particular importance. Whether it is a news app or a job portal, frontend, backend or hosting and operation with 24/7 service – with a strong IT partner at your side, digital transformation becomes digital success.
Our competences:
Web portals, editorial systems, digital markets, news apps, paywalls & more.
We combine technological know-how with our great passion for media. Together with our customers, we are taking advantage of the digital revolution as an opportunity to implement new business models, to create digital added value and distribute it across different types of media. For this, in addition to tried-and-tested languages such as Java, we use state-of-the-art tools and technologies such as AngularJS, HTML5, CSS3, Scala or NodeJS, and work in cross-functional, agile teams.
The main focus of our work is on the following areas:
Development of sophisticated web portals and editorial systems
Responsive web design with mobile-first-approach
Provider-neutral consulting and customer-specific adaption and function extension of Content Management Systems (CMS)
App development: Native (Android, iOS, Windows Phone), HTML5, Hybrid
UI/UX design for apps and web portals
Search Engine Optimization (SEO)
(Predictive) Analytics / Data Science
Implementation of paywalls and other payment models
Backend development, development of cloud solutions (PaaS, IaaS, hybrid)
Operation and maintenance of web portals and editorial systems
Project management / project controlling
Do you have questions or would like to meet us personally?
We look forward to your message!