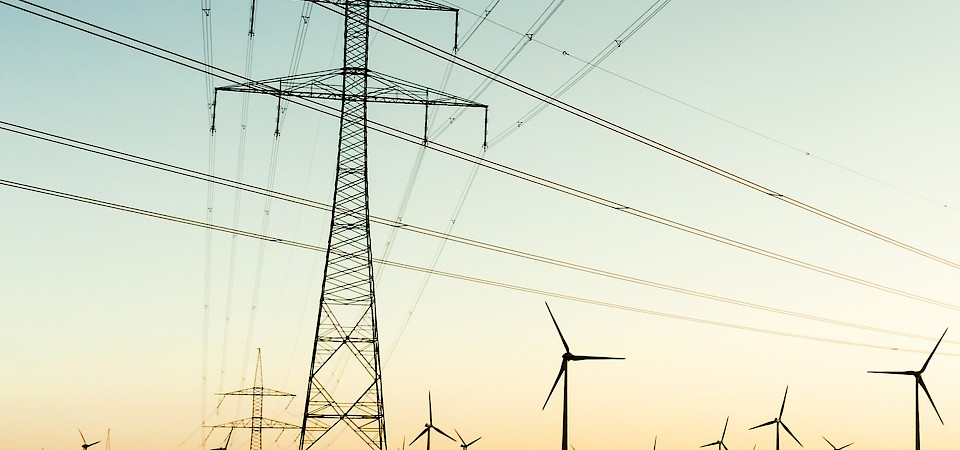 Trends in the Energy Sector:
Industry 4.0, Smart Grids, virtual power plants & Co.
The classic business model of the energy sector faces huge challenges: the liberalisation of energy markets, energy system transformation and security of supply are only a few key words. At the same time, energy suppliers find themselves in a classic trilemma between security of supply, sustainability and affordability.
The wave of digitalization within Industry 4.0 has brought new business models and new, previously unrelated competitors into play. In the course of this, the supply chain from production up to distribution becomes increasingly digitalized and intelligently connected with the help of pioneering information and communications technology.
The condition for intelligently controlled electricity networks (Smart Grids), in which production, use and storage are brought in line flexibly, is a comprehensive and reliable IT infrastructure. It has to connect providers with users in real-time and must ensure a balanced energy management. Intelligently controllable meters (Smart Meters) in households and companies, in combination with Smart Home solutions, provide usage data, so that consumption patterns can be detected and prognoses can be created. On the part of producers, feed-in and storage volumes must be adapted correspondingly and flexibly to supply needs. Small, decentralised providers of renewable energy can join together with the help of modern information and communications technology to create virtual power plants. This helps them to market the electricity they produce efficiently and also guarantees security of supply in a climate-friendly manner.
Digitalization presents a challenge, but also an enormous opportunity for growth in the energy sector. Room for innovation is large – and must be used from small and large companies in order to secure their market positions despite competitive and cost pressures. Intelligent IT solutions have to guarantee high interference immunity, fail-safe stability and data security, and at the same time they must be quick, flexible and user friendly. These requirements are crucial to the decision which companies will hold their ground in the market.
Our competences:
Mobile apps, M2M, secure systems, Big Data analysis & more.
jambit supports energy companies in entering sustainable business fields and in bringing innovative IT solutions and customer services to the marketplace. Years of experience in various industries, combined with the latest technological know-how and a comprehensive understanding of the digitalization of the economy and society, make jambit an ideal partner for innovative IT projects in the energy sector. From idea generation up to implementation, operation and maintenance of IT solutions, we will accompany you through the fourth Industrial Revolution.
The main focus of our work is on the following areas:
Development of software solutions for Smart Meters and Smart Grids with real-time data transfer
Development of mobile distributed Smart Home solutions
Mobile applications for employees (e.g. communication and data transfer solutions for field staff, tools for energy demand management)
Mobile applications for customers (e.g. advisory services, energy consumption summaries) and customer portals (e.g. e-commerce, customer self-services, virtual consultancy)
Protection of intelligent power grids and Smart Home solutions from attacks (data safety and security)
Big Data infrastructures, machine learning, large-scale data processing
Safe, high-performance cloud solutions for large volumes of data