Platforms & Cloud at jambit
Our Services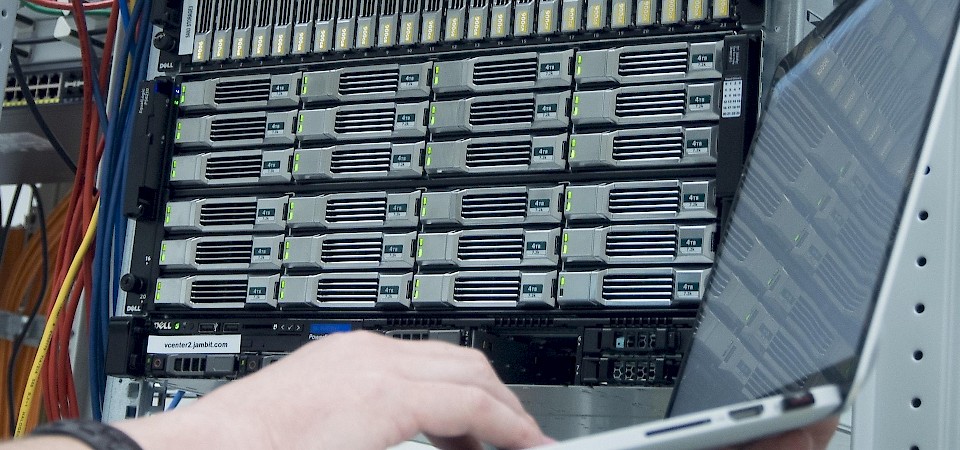 Modern IT infrastructures are characterized by high complexity. From the selection of the appropriate IT platform to its operation, many components must be considered. Constant monitoring and centralized logging of the platform is essential to identify errors at an early stage. With the DevOps model, system administration is already considered as early as during the development phase in modern software projects, to avoid conflicts of objectives.
Cloud is a big topic: thousands of companies from a wide range of industries use cloud services or bring their own applications to the cloud. No wonder, since the high availability and scalability of clouds brings many advantages. But in contrast, every company must be aware of all the pitfalls and peculiarities the cloud bears. It needs in-depth knowledge of both worlds (on-premise vs. cloud) to make target-oriented decisions, because cloud technology is not equally suitable for all use cases. The temptation of a so-called "lift and shift" approach can be great at first. With this approach, all applications are migrated to the cloud quickly and cost-effectively without any adjustments. However, hybrid approaches are often necessary because the lift and shift approach usually does not work or works only poorly. It is therefore helpful for a company to be supported and accompanied by an experienced service provider, who knows exactly what needs to be considered and can provide individual advice on the way to the cloud.
Challenges our customers often have to face:
How to make applications cloud-ready?
How to manage the cloud transition?
What are the advantages and disadvantages of private cloud and public cloud?
How do you implement "self-healing" systems or infrastructures?
How to reduce manual system interventions?
Our Services in Platforms & Cloud
As a service provider for tailor-made software solutions, we are specialists for a variety of IT platforms and accompany you both as independent consultants and in the practical implementation of infrastructure projects. We support your project from the first architectural design, to rollout, migration, and the definition of operating processes to high-availability operation with SLA.
Our expertise includes areas such as classic server architectures, virtualized infrastructures, and PaaS- or IaaS-based solutions in private or public clouds. Through extensive testing and automated deployment according to the DevOps model as well as close cooperation with you and internal development teams, we continuously guarantee the highest quality and availability.
Technologies we often work with in our projects: AWS, Azure, Kubernetes, Docker, Terraform, Chef, ELK, Prometheus
DevOps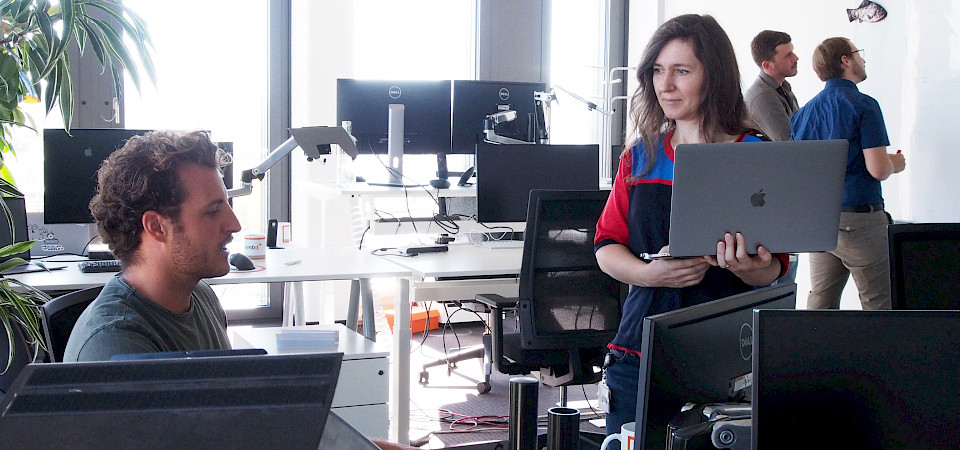 DevOps is a process model in which software developers work together with system administrators in a cross-functional team. It is a way to ensure that the conflict of objectives between the development of new functionalities and stable operation is already resolved during the software development phase through contributions from both roles.
The topic of DevOps was recognized as a strategic field of activity at jambit at an early stage, as we believe that rigid and monolithic architectures with their inflexible silo structures are not sustainable. Already since 2012, we have been using system administrators directly in our project teams at jambit. Through these years of experience, we have been able to systematically build up and expand the necessary know-how for DevOps. Everyone at jambit understands what professional software development means and is used to use software in a development project context.
Operation with SLA
For software systems that are involved in the value creation of customers, it is often absolutely necessary to provide guarantees about the provision of services. In particular, this includes key figures such as reaction time, availability, or average time to solve problems. These recurring services are recorded in a Service Level Agreement (SLA).
jambit has been operating its customers' productive systems for many years and has been able to exceed the agreed quality without exception. The on-call service for projects at jambit is basically provided by the entire cross-functional software development team. As an advantage, the person who is notified of the malfunction can also fix it in most cases. Furthermore, the team is intrinsically motivated to keep the system stable.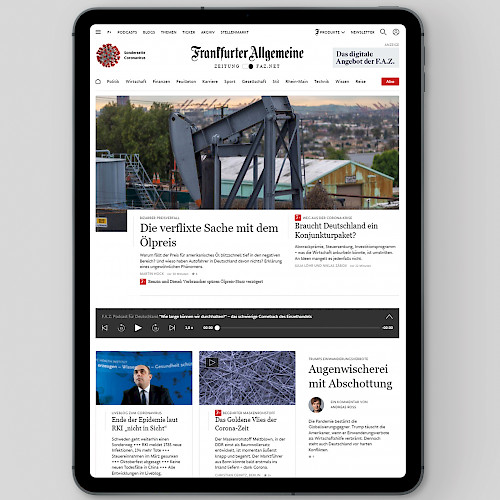 IT Transformation
IT is constantly evolving. As a result, companies that develop along with it gain a competitive advantage in the market. To achieve this, the entire company IT must be continuously put to the test and evaluated for optimization potential. For many companies, it makes sense to use a service provider whose core business it is to follow new trends in IT and assess their value.
As an innovation partner, jambit is specialized in always being technologically up to date. Due to the many projects with world-renowned customers, we are able to judge which IT trends are worth investing in.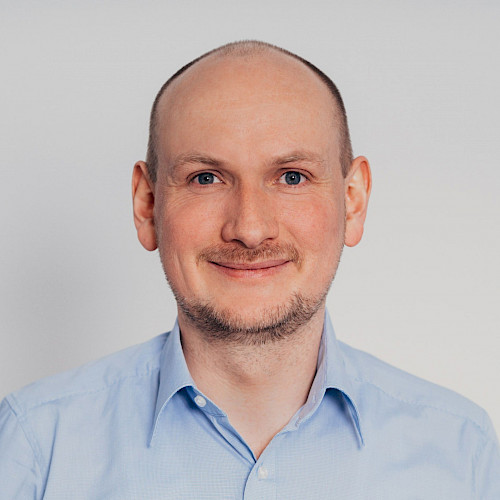 jambit references in IT transformation
Public Cloud
For many companies, public cloud is a central component of their IT strategy. In contrast to private clouds, where companies implement cloud operation via their own data centers, in the public cloud they use servers from external providers such as Microsoft (Azure) or Amazon (AWS).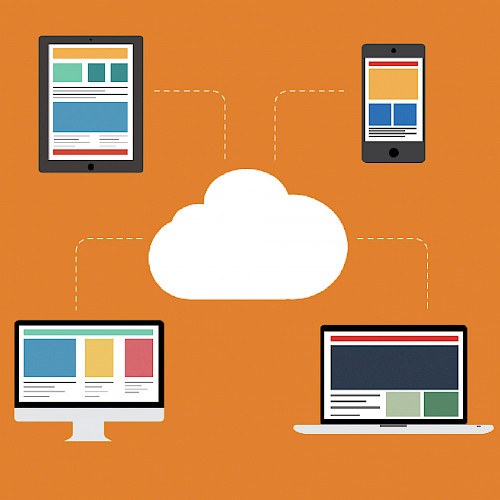 One of the advantages is that the provision of IT resources is less expensive in terms of TCO than operating your own data center. The use of cloud resources often also increases the general availability of IT systems, because cloud providers have the opportunity to offer very high redundancies due to their size. The pay-as-you-go billing model, which underlies most cloud providers, enables companies to react agilely to changes in IT system requirements. In addition, IT experts can work more efficiently within the company, since cloud services offer many possibilities for automation due to their high level of standardization and available APIs.
Private Cloud
Sometimes, there are arguements against a public cloud approach. These include compliance requirements, special infrastructure requirements, or regulatory issues. In such cases, the installation of a private cloud over company-owned data centers can be a sensible intermediate step. Companies can increase deployment cycles and take advantage of automation options without having to switch to an external cloud provider.
We at jambit can help our customers to build and operate such a private cloud environment and to bring all their applications to the cloud. We are happy to advise you individually on your challenges and possible solutions.
jambit references in private cloud
Monitoring & Logging
Modern IT infrastructures are becoming increasingly complex and have numerous dependencies on other services. Without detailed monitoring and centralized logging, it is impossible to maintain an overview and react proactively to disruptions. But this is the only way to quickly analyze errors and find the root cause.
jambit has profound know-how in this field for many years and operates environments with several thousand sensors/measurement points. Through the preparation and visualization or searchability of logs at a central location, possible errors can be found and fixed quickly. A network-independent alarming system ensures fast and reliable alerting of the on-call service even in case of more serious faults. Only a low rate of false positives during operation ensures the necessary attention for critical system states. For our customers, we realize the setup as well as the continuous improvement of the monitoring. Because monitoring is never "finished", but is iteratively developed and improved with the platform.