Software development for "Tracy"
Traceability tool for ams-OSRAM International GmbH
Technologies at a glance: Oracle DB, Elasticsearch, customer's own management system, Java + Spring Boot, React, Logstash + Kibana
Methods at a glance: User-centered design, agile or iterative approach, software architecture, Big Data/Fast Data
jambit supported ams-OSRAM International GmbH in the development of a customized software for component tracing. The company is a leading manufacturer of optoelectronic components. ams-OSRAM International GmbH sets worldwide standards in the areas of lighting, visualization, and sensor technology. The resulting software called "Tracy" helps to reduce quality management costs.
How does component traceability secure production processes?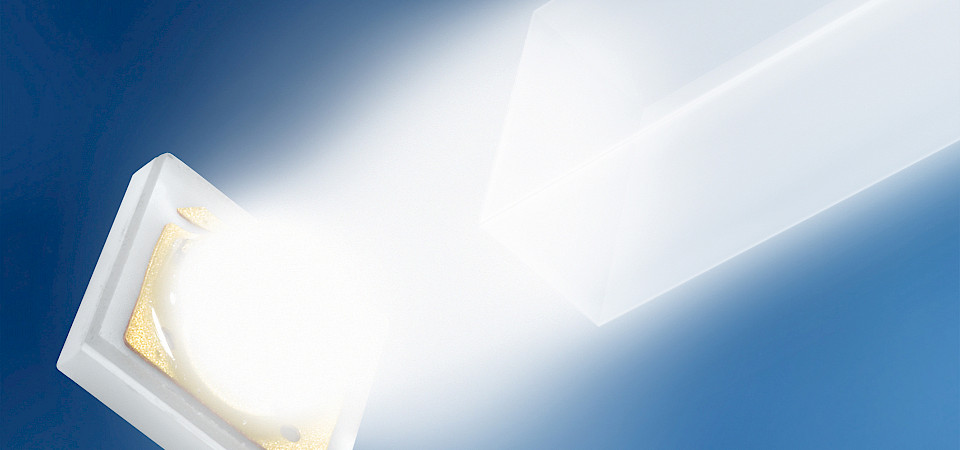 In the production of semiconductors at ams-OSRAM International GmbH, there are natural fluctuations affecting the product features. During the multi-stage production process, a large amount of data emerges and is stored in databases. Traceability enables rapid access to important information from the production flow, regardless of the original source of this data. Today, supply chains are global and production processes are networked on the Internet of Things. This results in an increasing challenge in tracking individual product components. Software offers potential for better component tracing in quality management and helps in minimizing product errors and reducing costs.
jambit offers us a holistic support from the UX concept to the back-end and the go-live. This enables us to provide our users with not only a high-performance but also user-friendly tool.
User-centered approach for the project start with jambit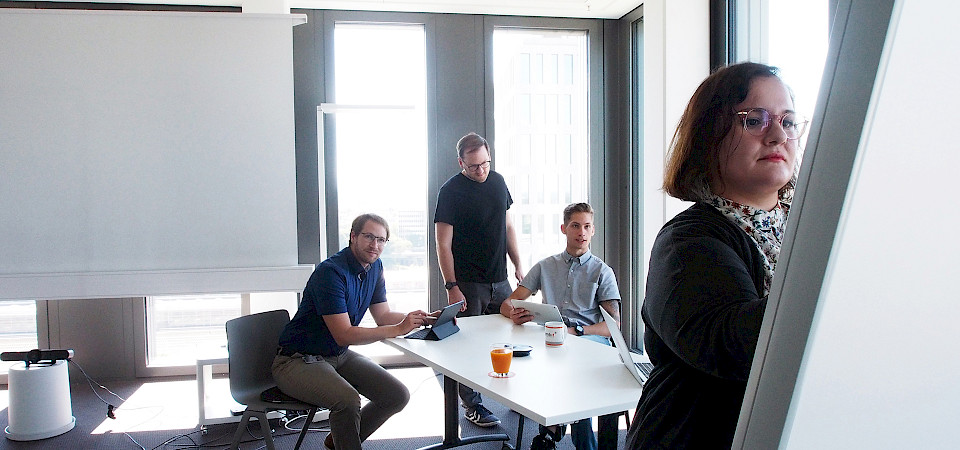 With Tracy, jambit developed a software in a classic iterative approach. At the same time, agile know-how was also transferred to the customer. The focus was on our user-centered approach with a design study. With the software development, jambit wanted to offer industry users particularly good usability in their daily work. Because usability is often neglected for industry-oriented users. The Minimum Viable Product developed as a result served as a basis for future Tracy use cases.
International software development with Big Data competence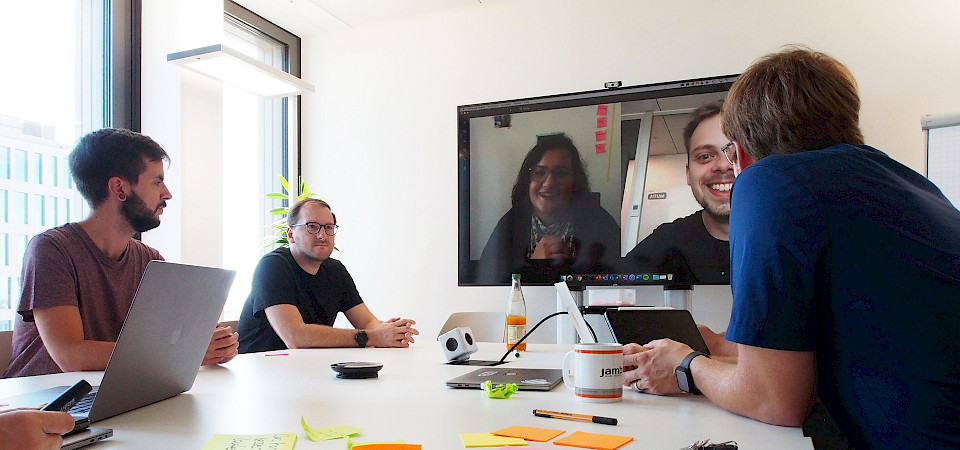 In this project, several international locations with different philosophies came together. In addition to cultural challenges, technical challenges in the areas of data quality, access possibilities, and computing capacities had to be solved. For this purpose, several globally distributed data sources in Europe and the Far East were extracted and exported into an Elasticsearch cluster after harmonization and transformation of the partially very different data states. jambit achieved a massive improvement in data quality together with ams-OSRAM International GmbH by abstracting different database technologies and harmonizing the data.
With a total of 10 million complex data sets at the beginning of the project, solutions were found to master the Big Data challenges during the course of the project. Through regular delta imports, the dispositive-oriented system was fed with operational data. Building on this, a web-based user interface was implemented.
An interdisciplinary team for a wide-ranging task

Since 2018, the cross-functional jambit team consists of UX designers, web front-end, back-end, and system architects. Project managers, Agile Coaches and Scrum Masters take care of a smooth project flow.
Software development services for component tracing
ams-OSRAM International GmbH – intelligent light meets software expertise
Driven by the strong view that technology makes life better, ams-OSRAM International GmbH combines innovation and passion to develop and bring to market the best optical semiconductors. From sensors for autonomous driving to smart watches to determine one's own fitness level to face recognition solutions in smartphones to unlock devices. Software is a key competence in manufacturing and jambit accompanies and supports companies as a competent software service provider. With "Tracy", ams-OSRAM International GmbH gains a reliable tool for tracing, reduces costs, increases efficiency, and gains a future-oriented software according to individual standards.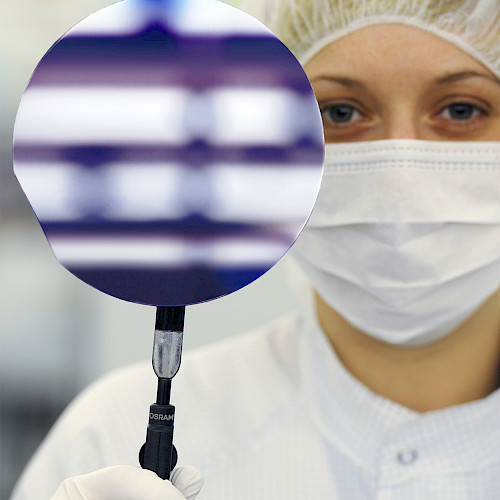 Project success at a glance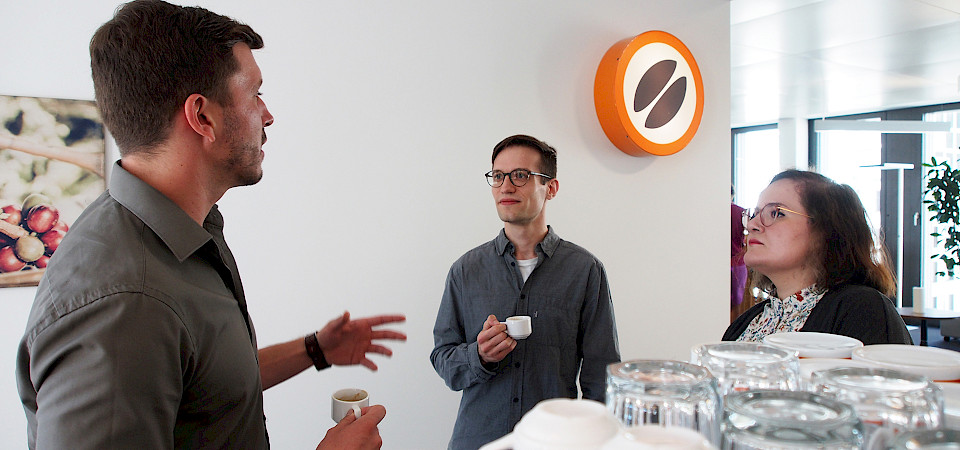 Industry users gain an intuitive user experience and reduced training times through jambit's UX experts.
More transparent production processes through Big Data analytics ensure better traceability.
The system improves the response time and increases the reaction speed.
Tracy provides more reliable information through automation and reduces sources of error.
Massive improvement in data quality through abstraction of different database technologies and harmonization of data.
Rapid feature development through one-click deployment across multiple infrastructure environments.
Reducing costs in production with intelligent software solutions?
Get in touch!
If you have any questions, please contact Maximilian Claus, Business Relationship Manager Industry & Energy, by simply leaving him a message here.
You can also contact him directly via LinkedIn or just call him on +49 1516 7853678.
* Mandatory field