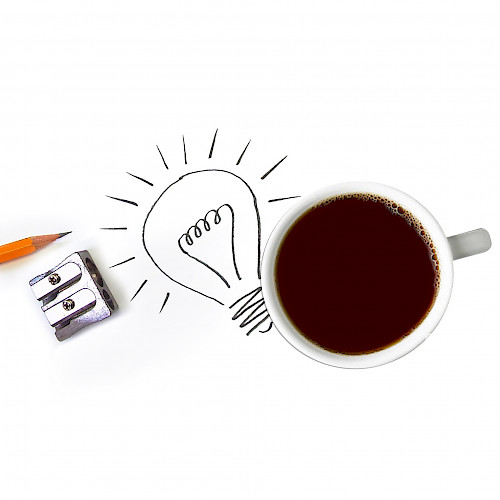 , 1 – 4:15 p.m.
Via livestream
jambit CoffeeTalks I / 2021
Our first jambit CoffeeTalks of the year will take place on March 19, 2021. As series of events for jambitees and guests, the CoffeeTalks offer know-how around software development and related topics. They are a building block of our top-of-mind knowledge culture and are part of the attractive offer for individual personnel development of jambit's software developers, along with Vertrauenslernzeit and other building blocks.
At our first CoffeeTalks in 2021, guests and jambitees can look forward to objective and high-quality talks on self-organization, cutover, and green IT.
Participants are cordially invited to follow the CoffeeTalks via livestream on March 19, 2021 from 1:00 p.m.
Learn more about upcoming events by subscribing to our newsletter (only available in German) via www.jamb.it/news.
Our jambit CoffeeTalks I / 2021 at a glance
WHO? Our jambitees Alexandra Mächtel, Matthias Mair, and Patrick Hiesinger
WHAT? jambit CoffeeTalks I / 2021
WHEN? Friday, March 19, 2021, 1 – 4:15 p.m.
WHERE? Via Livestream
Still any questions? Feel free to contact us. We are looking forward to your message and numerous visitors!