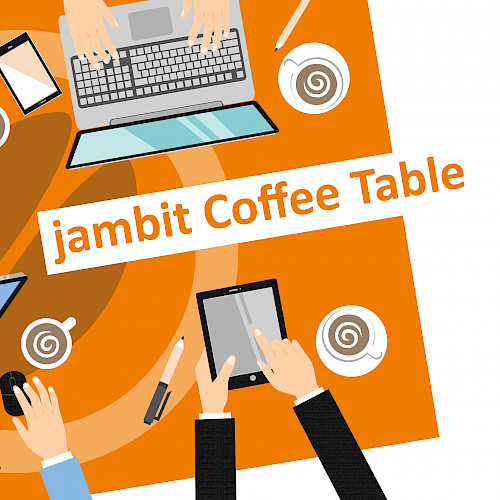 , 5:00 p.m. – 5:50 p.m.
Online via Zoom
1. jambit Coffee Table: Modernizing legacy systems
Are you working in the IT sector and dealing with the modernization or replacement of legacy systems because, for example, license costs are increasing, adjustments are becoming too expensive or taking too long, or the increased complexity is endangering stability? At our first jambit Coffee Table, we will discuss one of the biggest IT tasks of the next years together remotely via Zoom!
As a service provider for individual software solutions, we exchange ideas on innovative IT topics with many different customers from a wide range of industries. In our new format, the jambit Coffee Table, we would like to discuss selected topics together with our guests and share lessons learned, significant challenges, and promising opportunities. In our kick-off session on March 17, 2021, we will address the question "Modernizing legacy systems – How to choose the appropriate migration strategy?".
Coffee plays a central role at jambit: named after an Indonesian coffee plantation, the delicious wake-up drink has become an important part of our corporate culture. That is why a common Round Table becomes a Coffee Table at jambit. In a post-corona future, we will hopefully be able to hold some on-site at our offices in Munich, Stuttgart and Leipzig.
How to find the appropriate migration strategy for legacy system replacements?
Let's discuss it together!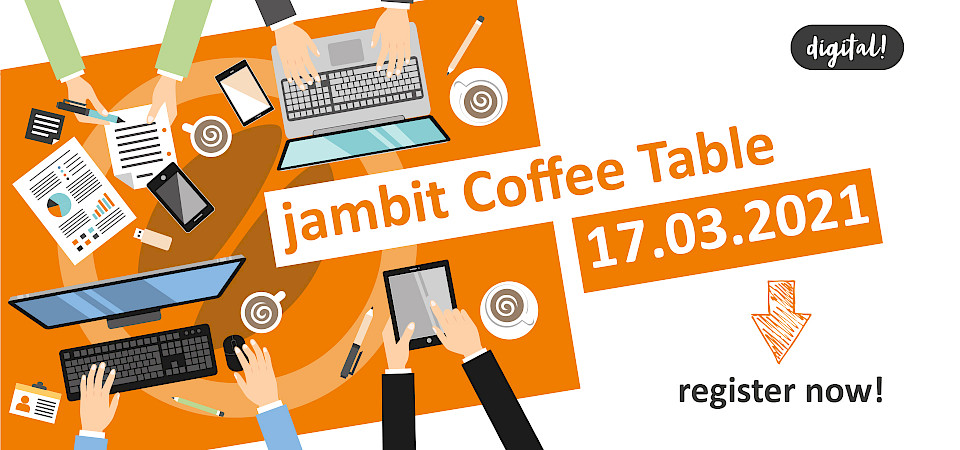 Especially our banking & insurance customers ask for support time and again when they need help modernizing or replacing their outdated legacy systems. Such projects take place in a complex environment of accompanying projects, organizational transformations, and changing requirements. In this environment, the question of the appropriate migration strategy must be addressed early on. In past projects, our experts have identified numerous influencing factors that need to be evaluated at an early stage. In a short presentation, Matthias Mair and Robert Englmeier, Senior Software Architects at jambit, will report on our lessons learned.
Afterwards, we invite you to a joint exchange, which is also providing the possibility to ask our experts your questions. Have you had any experiences with this topic? Are you currently in the middle of a transformation project or planning one? Or have you already successfully replaced your legacy system and would like to report on your experiences? Let's discuss it together! At our jambit Coffee Table, everyone is welcome and invited to join the conversation.