IT transformation of legacy systems in the insurance industry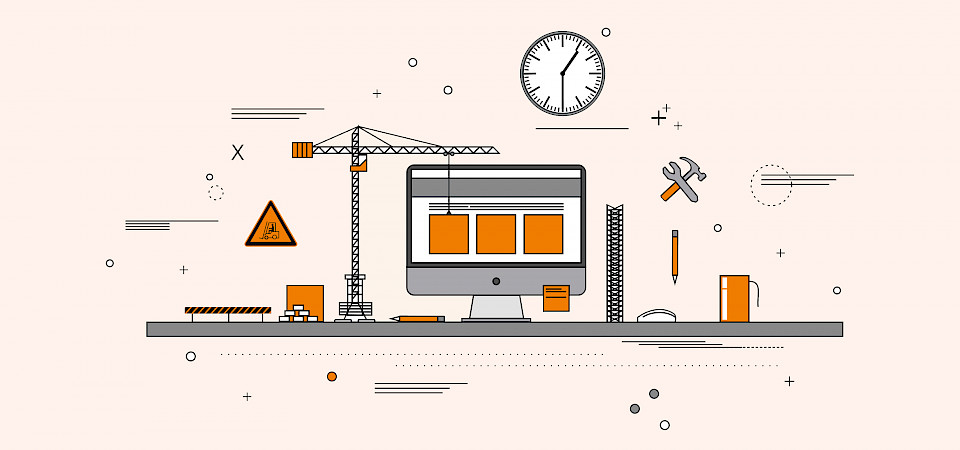 German insurance companies have been working on digitization of their internal processing operations for 50 years. The big goal was and still is: 100% dark processing – for even more efficiency and higher speed. This is also being demanded more and more by the market itself. Due to America's big players, customers insist on more service, faster response times and data transparency.
From a historical perspective, insurance companies have a lot of experience in dealing with digitization and the structured processing and storage of data. They have a huge treasure trove of data and ideas, are financially well off, and some have known the market for 200 years. As a result, many new processes or peripheral systems have been docked onto the existing systems, such as chatbots or self-service portals. However, due to constant expansion and organic growth, the connection to the legacy systems is encountering ever-increasing hurdles. Implementation sometimes takes years and causes high costs. For example, the supposedly simple integration of a second (professional) e-mail address in the system can entail a disproportionately high effort, since it is redundant and has to be adapted in many places.
But why? The answer is basically very simple, but highly complex from a technical point of view: legacy systems that have grown over decades have rarely been constantly revised, but only supplemented to meet new requirements. As a result, they can no longer cope with today's demands for speed of change and collaboration with external partners (such as broker organizations or InsureTechs).
Insurance companies have recognized the need for modernization and are working to implement the necessary steps. Across the industry, replacement and modernization of legacy systems is the major IT task for the next few years. In some cases, more than 90% of IT budgets are spent on this – proof of the importance of this task for the future of insurance companies.
With our Banking & Insurance division, jambit has specialized in supporting these transformation projects through consulting and implementation expertise. The focus is on IT architecture and agile software development.
Monoliths become agile & modern IT systems
Transforming outdated legacy systems has become a key to survival for insurance companies. Today, some insurers do not have a 100% overview of how their own software landscape work. The complexity of interlaced monoliths becomes an unmanageable risk. In addition, the developers responsible for these systems, which have grown over decades, have often left the company taking valuable know-how with them. However, this knowledge is elementary, as there is a risk of violating both the commercial principles of proper accounting (GoB) and the requirements of the Federal Financial Supervisory Authority (BaFin).
If insurers want to compete in the market with digital offerings independently in the future (and not just be processors of large sales portals), they must lay the technical foundations to be able to implement them quickly and securely. Many are still only able to bring ONE major release to the market two or three times a year.
These long release cycles are mostly due to the rigid coupling of the different systems and the interfaces. It is no longer possible to update individual systems autonomously and all releases depend on each other. Sometimes an old legacy system even completely prevents the roll-out of new features. The use of new technologies often fails due to the need to keep the legacy system alive, internal resources, and employee know-how.
Reasons for transforming outdated legacy systems for insurance companies:
There is no way around it: no transformation would mean losing market share
High speed of IT adjustment to new business and operating models brings faster time-to-market
Maintenance and further development of systems becomes less expensive
Creating the ability to collaborate with partners quickly and easily
By modernizing and using new technologies, insurers increase their attractiveness on the job market for young talents
Successfully managing digital transformation for insurance companies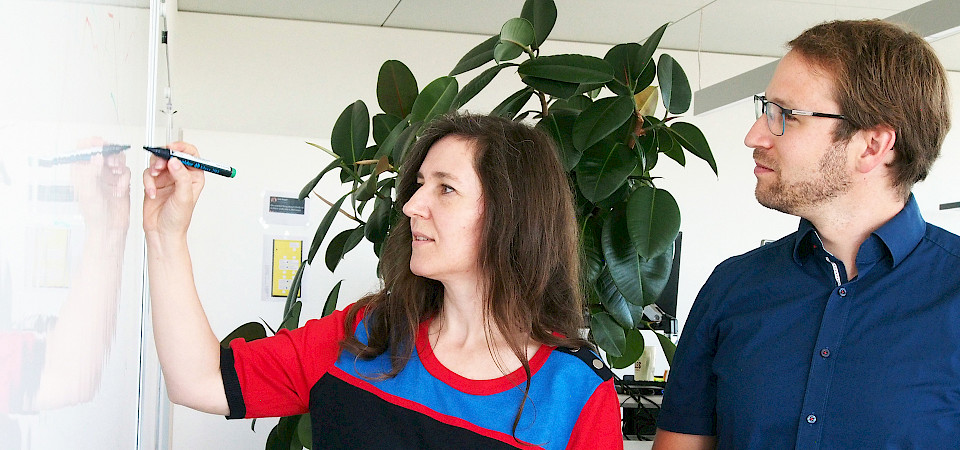 Transformation – not only in IT systems

In all projects, we pay close attention to the employees involved. Transformations rarely fail because of the technology, but often because of the related cultural change. Not every employee is immediately convinced of the replacement of a system that has served well for decades. Especially not when their own position is at risk or their know-how seems needed less. These social and human issues must find their place within the transformation.
Transformation entails a cultural change and new ways of collaboration. But from our experience we can say that it is inevitable and a change for the better. Sometimes you have to overcome hurdles to embed agile methods and new forms of collaboration in the organization. Agile culture coaches and software professionals can help at this point. We take employees by the hand and support them with experienced professionals in mixed teams. In this way, everyone learns from each other and know-how transfer takes place hands-on in the actual project business. We see this as far more efficient than "dry runs" in week-long training courses without any concrete reference to the system environment.
All these tasks will require high investments in IT consulting and implementation over the next 5-10 years – several billion euros industry-wide. One more reason to have a competent and trustworthy partner at your side.