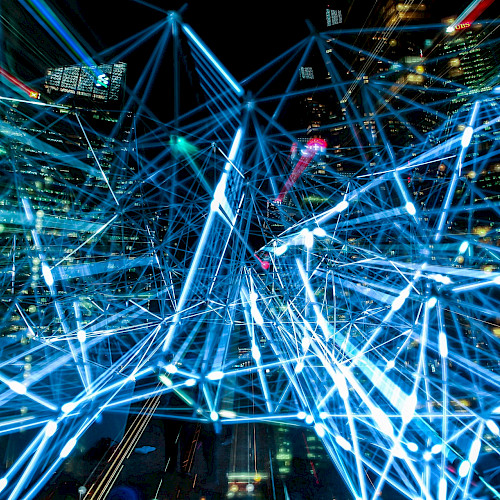 Online summit: Analytics and Big Data Management for the Modern Business
jambit contributes a talk to the online summit
Analytics strategies and big data management
The amount of the world's data is estimated to reach 175 zettabytes by 2025 – five times as much as in 2018. And nearly 30% of this data will be consumed in real time. Managing and analyzing this enormous volume of information will be – or already is – one of the biggest technological tasks of our time.
All topics of the online summit Analytics and Big Data Management for the Modern Business will deal with this mounting challenge of exploding data economy. From March 16 to 18, 2021, industry experts will discuss how organizations are adopting new tools to evolve their big data management and analytics strategies to rise up and meet these challenges.
The three days are divided into the key topics Managing and Wrangling Your Enterprise Data, Addressing Business Challenges With Enterprise Analytics and Understanding the Enterprise Data Landscape: Tools and Technologies. Participants will learn from data management and analytics experts how to optimize enterprise data strategies, target analytics strategies to solve common business problems, and learn about current tools that companies are using.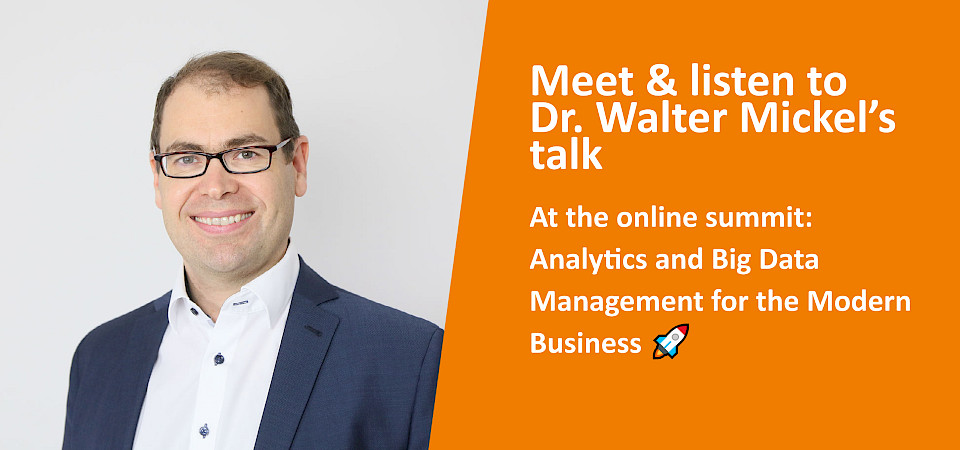 Our jambitee Walter Mickel will be attending the Analytics and Big Data Management for the Modern Business. He is not only looking forward to interesting input and new contacts but moreover he is contributing a talk to the online summit. On March 18, he will talk about BCBS 239 – Tempting Example or Cautionary Tale for Non-Banks? In his talk, Walter will give a brief overlook of banks transformation approaches and how non-banks can profit from spirit of principles while avoiding the pitfalls. Further, he will talk about architecture used for banks and which tooling concepts works best for non-banks.
As an innovative software service provider for tailor-made software solutions and an experienced partner, jambit supports banking & insurance companies as a strategic innovation partner along the entire value chain, keeping an eye on potentials to ensure seamless customer experiences and IT security. With the agile jambit setup, banks and insurance companies can serve new customers and channels faster.