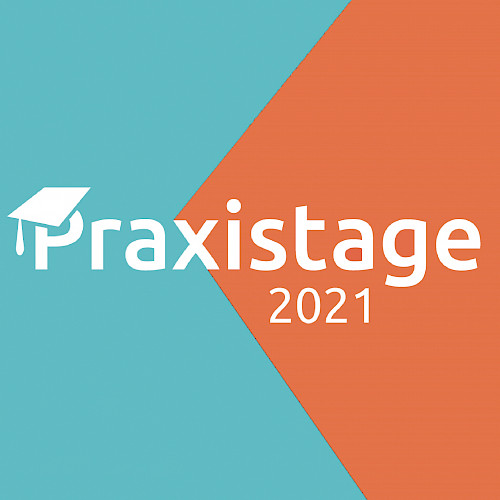 , 1:00 p.m. – 5:00 p.m.
jambit GmbH, Munich
Practical days for students 2021
The 2021 edition of the practical days for students will take place for the 10th time from March 01 to 12, 2021. Students of engineering, computer science, economics, and social sciences at Bavarian universities are given the opportunity to gain an insight into professional practice, get to know companies, and build a personal network. With approximately 150 companies and organizations participating, there is plenty to choose from. For students, this means looking over the shoulders of up to 10 different companies during 10 working days.
Due to the pandemic, this year's practical days will also be available online and on-site participation will be possible in compliance with the known hygiene measures.
Use the practical days for your career and get to know jambit personally on March 9, 2021. At jambit, there are exciting career opportunities in the field of software development, from Full Stack Development to DevOps Engineering. From 1 to 5 p.m., our recruiting team will show you our daily work at jambit, our corporate culture, and various entry-level opportunities. In addition, there will be the opportunity to meet some of our Software Developers and catch a glimpse of their daily work routine.
We are looking forward to welcoming you at our jambit headquarters in Munich. In addition to lots of information and exciting insights, a cup or two of our famous jambit coffee and a great view over Munich's old town all the way to the Alps is waiting for you.
Register now and get to know jambit as a potential future employer for your career start. Just send us a message to jobs@jambit.com with the subject "Praxistage 2021" and your contact details. We will get back to you as soon as possible.
Visit our headquarters and get to know jambit:
WHO? Meet our jambit recruiters
WHAT? jambit practical days as part of Practical Days for Students 2021
WHEN? Tuesday, March 9, 2021, from 1:00 p.m. to 5:00 p.m.
WHERE? jambit GmbH, Friedenheimer Brücke 20, 80639 Munich, Germany