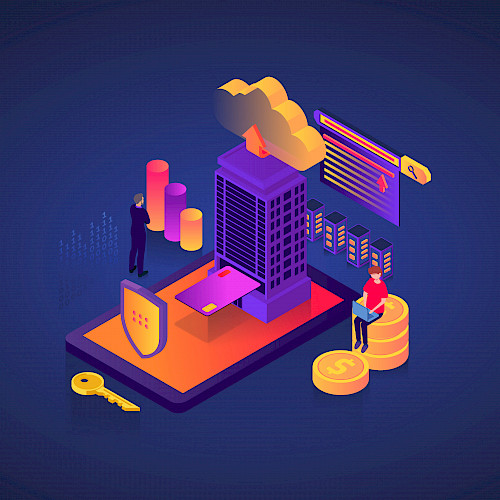 Part II of Transactions 20½
Payment, Banking, Digitization
For the second time, the exchange event Transactions brings together the most important minds in the digitization, payment, and banking industry in 2020/21. On stage are national and international stars as well as hidden champions from the digital business to give an outlook on the most important trends in the industry. jambit advises and supports customers with payment solutions and participates in the event.
Due to the Covid-19 pandemic, the Transactions was split in two parts and is called Transactions 20½ this time. The kick-off event, streamed from Berlin, took place on the evening of November 19, 2020. The second part will also take place online on February 25, 2021. For one day, leading-edge trends in the payment and banking industry will be discussed and insights into current developments and concepts in the industry will be provided. In addition to an exciting program with interesting talks, there will be the presentation of the Fintech of the Year 2020 award and, as an elementary component, of course plenty of room and opportunity for networking.
The second, final part of Transactions 20½ on February 25, 2021 will feature panels on topics such as green banking and green investing, sustainability, fintechs, data-driven banking and digital currencies. Another highlight will be a talk by Edward Snowden on digital banking in the late afternoon.
Our jambitee Walter Mickel will be joining the Transactions 20½. He is looking forward to interesting input and new contacts. As an innovative software service provider for tailor-made software solutions and an experienced partner, jambit supports banking & insurance companies as a strategic innovation partner along the entire value chain, keeping an eye on potentials to ensure seamless customer experiences and IT security. With the agile jambit setup, banks and insurance companies can serve new customers and channels faster. Contact us now!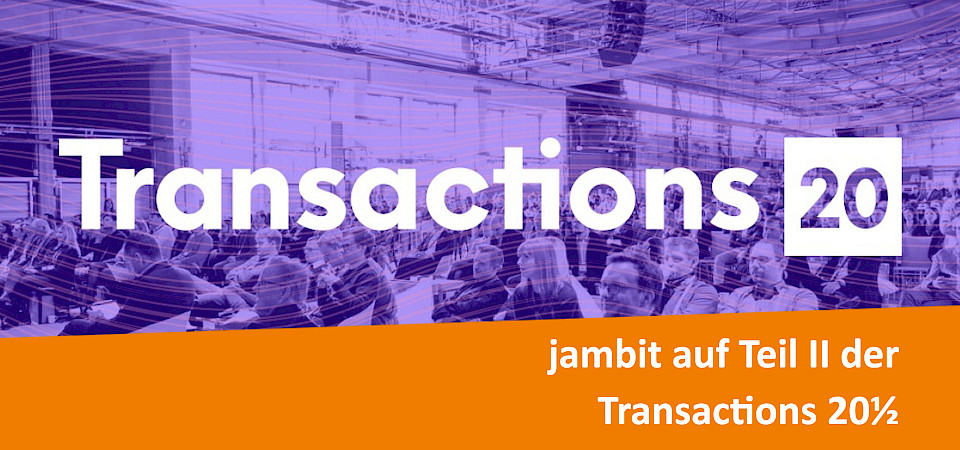 Key facts at a glance:
WHO? jambitee Walter Mickel as remote participant
WHAT? Part II of Transactions 20½
WHEN? February 25, 2021 from 12 t0 6:30 p.m.
WHERE? Online
Learn more about our expertise in Banking & Insurance.