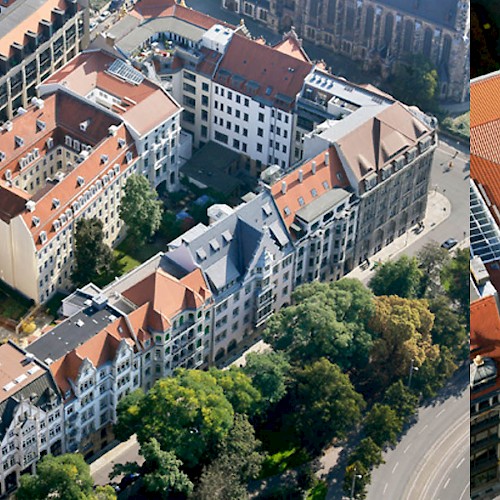 innovation works - jambit opens new office in Leipzig
From Munich to Stuttgart to Leipzig
In May 2018 jambit opens its third office. The "Münchner Kindl" (munich child) ventures as north as never before.
In 2017 we began to expand westwards with a new office in Stuttgart. After eating 'Weißwürste' in Munich, we learned to love 'Maultaschen' in Stuttgart. Now it's the turn of the 'Leipziger Lerchen'.
The expansion is not just culinary. The "secret capital of Saxony" is also known as the IT stronghold of Germany. According to the german report of BNP Paribas Real Estate, almost one third of Leipzig's offices are occupied by companies from the information and communication industry. Therefore, it's the perfect location for a software service provider like jambit.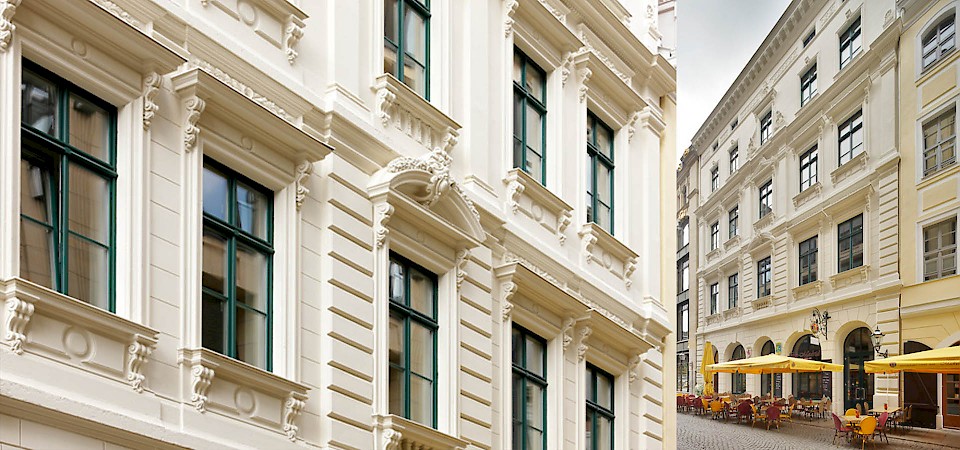 Location, location, location
As in Munich and Stuttgart, the software developer bets on a central location and good traffic connections.
Our new location in Leipzig is located in the heart of the city, in the Klostergasse, house number 3. A building steeped in history: It is one of the most beautiful, late Baroque houses in Leipzig and even the theologian and reformer Dr. M. Luther once lived here.
After a short walk of ten minutes from the main train station Leipzig, we would love to welcome you with a tasty jambit coffee.
A new "Great Place To Work" within the IT-stronghold Leipzig
May this year approximateley five people will start working in the 280 sqm office. First munich jambitee on site will be our senior software architect Gernot Pointer. "I'm attracted by the opportunity to get to know a new city and to shape something right from scretch", Gernot reinforces his decision. He will introduce the new colleagues to the jambit universe of professional software development. And as cultural bearer Gernot will also make an essential contribution to establishing the jambit spirit in Leipzig.
If you are into professional software development, interested in exciting projects, and want to work from Leipzig, you are very welcome to join the jambit team. We still have space left and are always looking for clever support for our teams. Click here for the current jobs in Leipzig.
And who want to know, why coffee is so essential to jambit, just click here and read through our coffee story!