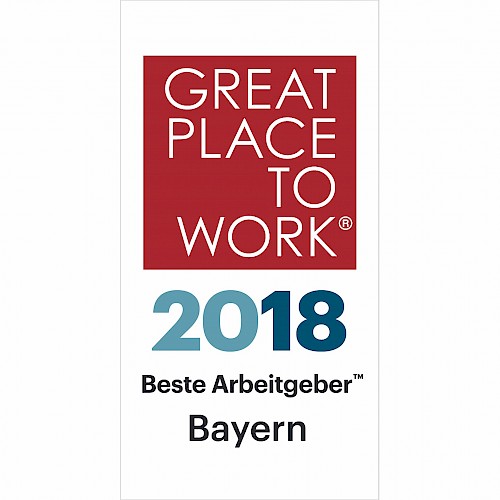 GPTW#3: Now jambit is also a "Great Place to Work® 2018 Bavaria"
All good things come in threes
Not even four months have passed this year and jambit already secured the third award for beeing one of the best employer in 2018.
jambit was named a "Great Place to Work®" in the state competition "Bavaria" on April 25, 2018, thus consolidating its position among the best jobs – not only in Germany or in the ITK sector, but also in Bavaria.
The national competition was established in 2014 and therefore it will be awarded for the fourth time. The winners list shows that Bavaria has many attractive employers to offer. Companies of all sizes and in all industries have voluntarily put themselves to the test and jambit became rank 7.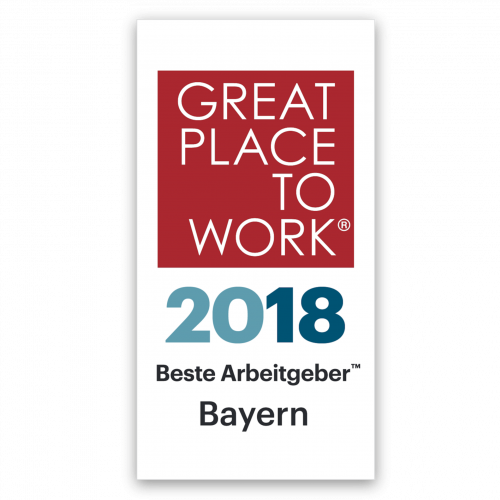 We are very proud to be announced within three categories as one of the best employers in our first participation in the Great Place To Work competition. Yesterday, the Bavarian trophy was personally given to our founder and CEO Markus Hartinger and our Head of Finance Ulrike Schopf.
With the GPTW award we want to be an example – internal and external. Due to the competition we can see how our measures are accepted by our employees. This is a clear competitive advantage and valuable unique selling point.
Quality not quantity
We are very pleased that the jambitee-spirit convinces and stands out even with the constant growth of the company. Once again: thanks to all jambitees, you characterize and shape our work culture - day after day!
Your praise, your criticism, and your ideas inspire us to continue to grow day by day and to further develop our jambit culture. We do not rest on these laurels. We know that there is still room for improvement.
As Socrates said: "Anyone who thinks to be something, has stopped becoming something". jambit will not slow down in the upcoming years, we strive for beeing the best employer our jambitees can imagine.
Photo: Stefan Obermeier (Munich) for Great Place to Work®