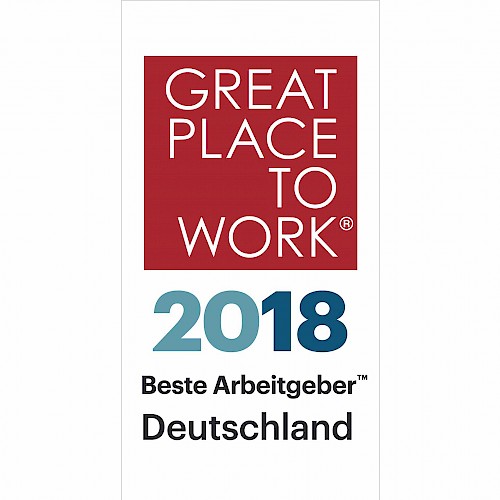 GPTW #1: jambit officially awarded as "Great Place to Work® 2018"
Directly on the podium on the first try
Those who know jambit know that we rarely decorate ourselves with industry accolades, labels or awards. We prefer to talk, discuss and philosophize about demanding software projects, innovative technologies and 'beautiful' code.
But this news just has to be spread. We are especially proud and grateful for that. What we internally already know, feel and live in our day-to-day work, is now officially recognised:
WE ARE A "GREAT PLACE TO WORK®​"!
Right at the first try, we made it to the podium. In the Great Place to Work® competition "Germany's Best Employer 2018", jambit achieves 11th place in the category of companies with 101-250 employees.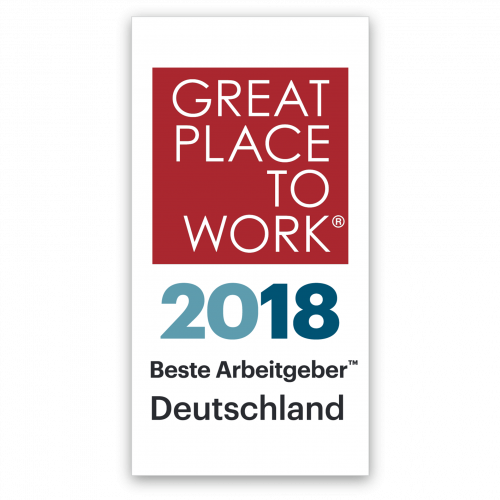 jambit impresses with a wide scope of creative freedom, team spirit and innovative ideas. A multitude of creative neologisms reflect the uniqueness of the jambit culture. A Great Place to Work!
Confirmed by Great Place to Work® Institute Germany
As part of the award ceremony on 15 March 2018 in Berlin, the Great Place to Work® Institute Germany announced: jambit GmbH is one of the best employers in Germany.
Not every candidate will be awarded. Only companies that offer a particularly good and attractive corporate culture to their employees will be honored. "The award stands for credible management that works fairly and respectfully with employees, for a high degree of employee identification and a strong team spirit in the company," said Frank Hauser, Managing Director of Great Place to Work® Germany, at the award ceremony.
Alexandra Mächtel, our Head of Human Resources, and Franz Haßlberger, our Head of the Business Division Media & More, travelled from Munich to Berlin in order to personally accept the award. Picture: Gero Breloer für Great Place to Work®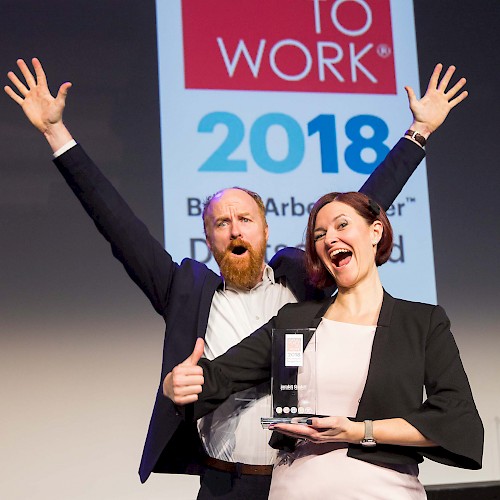 But: Our big thanks is dedicated to our jambitees. Already in autumn 2017 the anonymous survey took place in which our employees participated and rated us successfully to a Great Place to Work.
We are really overwhelmed by the positive feedback and still collecting votes and images from the evening event, but also from the competition itself. We will soon present the results in detail here on our website. Stay curious.