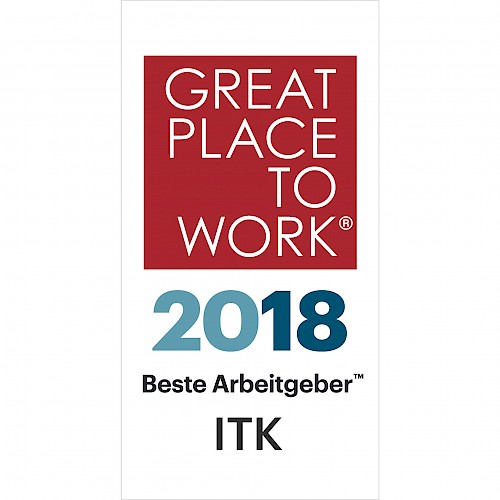 GPTW #2: jambit also announced as "Great Place to Work® in ITK 2018"
Off to the top league of the best ICT employers in Germany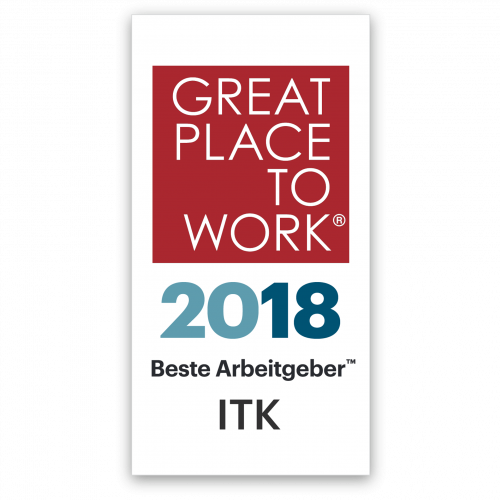 Second round with GPTW – Great Place to Work®!
jambit has also been recognized as a particularly good employer in the industry competition ICT – the German Information Technology and Telecommunication industry.
After beeing awarded as "Best Employer Germany 2018" at the ceremony in Berlin last Thursday, jambit succeed to become a winner of this year's Great Place to Work® competition "Best Employers in the ITK". This was officially annouced at yesterday's award ceremony in Munich.
In size category of companies with 101 to 500 employees, we reach the twelfth place right at the first try.
Over 139 companies of all sizes and industry segments participated at the current Great Place to Work® industry competition "Best Companies to Work For" in ITK in 2018. jambit also assessed the voluntary examination of quality and attractiveness of our workplace culture verified through the independent Great Place to Work® Institute and the judgment of our own jambitees.
The results of both international known research instruments (Great Place to Work® employee survey + culture audit) has been weighted in a ratio of 2: 1 – thereby the direct evaluation of employees is in focus and of primary importance.
This is why this award also fills us with great pride. It represents a very special commitment towards a trusting and beneficial culture of cooperation within the company. And our employees attest this effort. THANK YOU SO MUCH!
On the one hand, the ranking reassures our previous work. On the other, we are embracing it as further motivation to shape our future working culture to an even more attractive one.
Marina Wottschal, our HR Specialist for Personnel Development, and founder Peter Fellinger personally attended the award ceremony in Munich to receive the coveted trophy.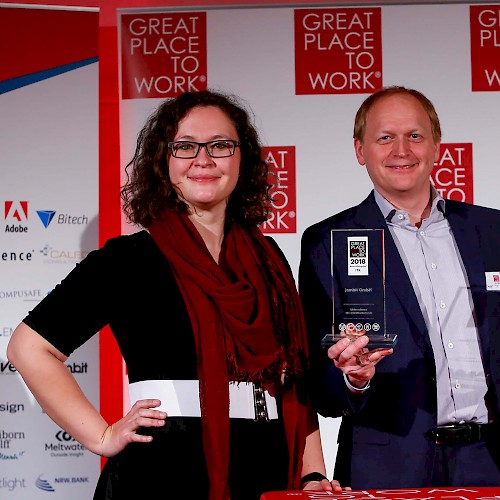 We are still collecting votes, results and images from the competition and the ceremony and will soon present them in detail here on our website. Stay curious.