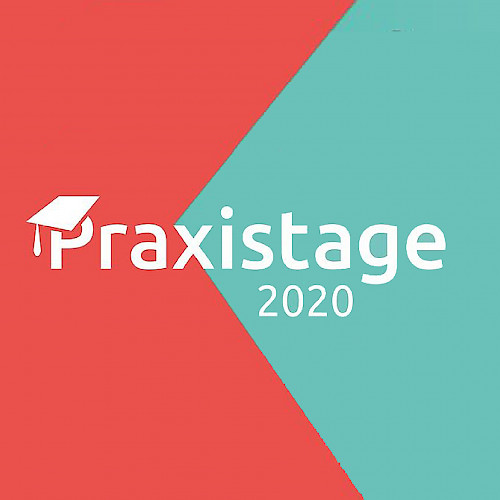 –, 1 p.m. – 5 p.m.
jambit GmbH, Munich
Practical days for students 2020
Already for the ninth time, the Students' Practice Days under the motto "Student meets Business" are being held in Bavaria. The career services of the participating universities (Ansbach, OTH Amberg-Weiden, Augsburg, Coburg, Hof, Ingolstadt, Kempten, Landshut, Munich, Neu-Ulm, Evang. Hochschule Nürnberg, Nuremberg Tech, OTH Regensburg, Rosenheim, Würzburg-Schweinfurt) organize the Practice Days together with local companies. On 10 workdays, students of engineering, computer science, economics and social sciences are given the opportunity to gain insight into companies and try out different jobs.
As in the past years, jambit is again involved and welcomes you on March 10, 2020. At jambit, there are exciting job opportunities in the field of software development, from Full Stack Developer, to DevOps Engineer and Data Engineer. Our recruiting team will welcome you from 2 to 5 pm and will be happy to tell you more about jambit, our corporate culture and career start opportunities. In addition, you will have the opportunity to get to know some of our software developers and gain an insight into the daily work of a developer.
This year, we are especially happy to show you our new Munich jambit headquarters at Friedenheimer Brücke 20. The new office complex offers many advantages for our jambitees, such as a great view over Munich's old town up to the Alps.
Register now and get to know jambit as a potential future employer for your career start. Just send us a message to jobs@jambit.com with the subject "Practice Days 2020" and your contact details. We will get back to you asap.
Visit our new headquarters and get to know jambit
WHO? Meet our jambit recruiters Nina, Tina, Johanna and Hannah
WHAT? jambit Practice Days as part of the Students' Practice Days
WHEN? Tuesday, March 10, 2020, from 1 p.m. to 5 p.m.
WHERE? jambit GmbH, Friedenheimer Brücke 20, 80639 Munich, Germany
Take a look at our current vacancies!