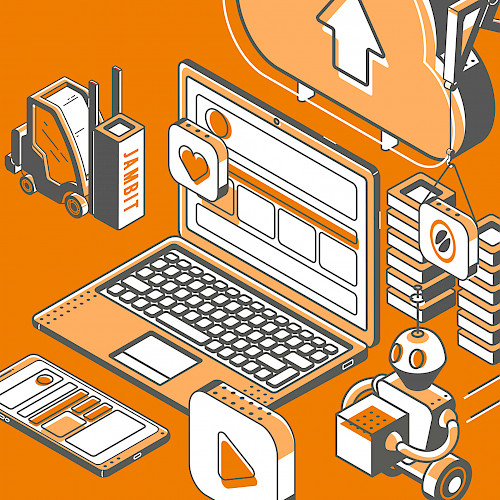 , 6:00 p.m. – 9:00 p.m.
jambit GmbH, Leipzig
Meetup Leipzig: Modern React & impulses for software projects
Important message: Due to the current situation, we are reviewing whether it is possible to do this meetup remotely. More info scoming soon.
With the Meetup group "software enthusiasts", jambit, as an innovative software service provider, is organizing exciting meetups several times a year at its office in Leipzig. Attendees can look forward to industry- and technology-independent, multifaceted topics related to programming and software development. From web front end technologies to native app development on all mobile platforms (iOS/Android), IT security, DevOps, a modern Java with suitable frameworks in the back end and modern cloud technologies. The meetups are free of charge and anyone interested is cordially invited to join exciting talks, inspiring discussions and have beer and pizza with us.
In our second edition of 2020, on April 2nd, we will unite two worlds of software development: Programming on one hand and project management on the other hand. We will start at 6 pm at the jambit office in Leipzig.
In the first talk of the evening we will focus on the technical side: jambitee and software engineer Santo Pfingsten will talk about "modern React testing" and show us how to write unit tests for React components, hooks, reducers and sagas and how to measure test coverage fully automatically. It is also the last part of Santo's live coding meetup series "Modern React".
Afterwards, Robert Kowalski, Head of Automotive Baden-Württemberg at jambit, will give us impulses for everyday project work and insights into his experiences from 10 years of project business in his presentation "Think Differently". Among other things, he shows how collaboration can be optimized and how to create your own freedom in new structures. He will also answer the question of all questions: How do you actually become a superhero yourself?
Interested in joining up? Please register directly via the Meetup Platform: https://www.meetup.com/de-DE/software-enthusiasts/events/269203015/
Missed the last parts of the "Modern React" series? Here's the last video: