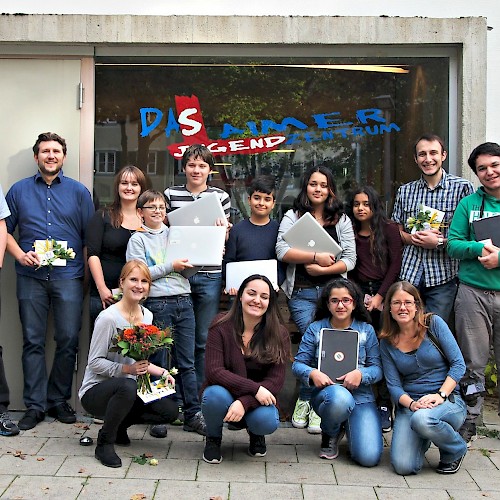 Laptop donation & Minecraft session
jambit laptops find meaningful further use at the Youth Center Laim
Yesterday, jambitees visited "Das Laimer", in order to hand over a laptop donation to the Youth Center and to play Minecraft with the teenagers.
"Computers and laptops are needed in various areas of our work.", explains Andrea, social education worker at the Youth Center Laim. "On the one hand, they are used for leisure activities such as gaming or surfing the internet. On the other hand, they are important for learning programs or the preparation of application documents or presentations. Moreover, we teach the youths how to handle the hard- and software correctly and we provide media educational courses such as image processing or programming workshops regularly."
With the laptops, the offers become more mobile – the youths can retreat into a quiet corner or go outside, or they can take the laptops to events with other youth centers.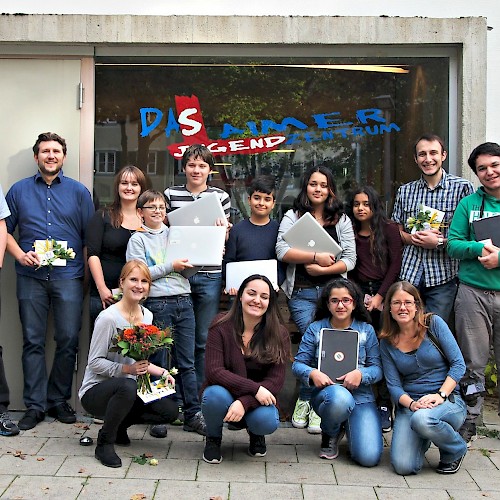 After the "official" donation delivery, the youths could use the new laptops right away. Together with our jambitees, they dived into the world of Minecraft, accompanied by home-made Creeper brownies and tips about the software and the handling of the new laptops.