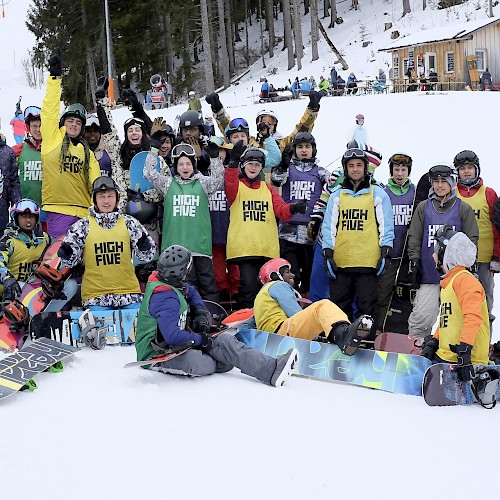 HIGH FIVE: Christmas donation for children and youth development
Creating positive experiences and developing soft skills with sports workshops
This year, the donation goes to the Munich-based charity HIGH FIVE. It provides free skateboard, BMX and snowboard workshops to children and youths in need, mainly refugees and orphans. These activities bring together children and youths from various backgrounds and offer them a positive balance to their often difficult everyday life.
In the workshops, they get to know new types of sports and develop coordinative skills, dexterity and a good sense of their body. Besides, important emotional, social and integrative abilities are enhanced and values such as tolerance, respect, patience and responsibility are promoted.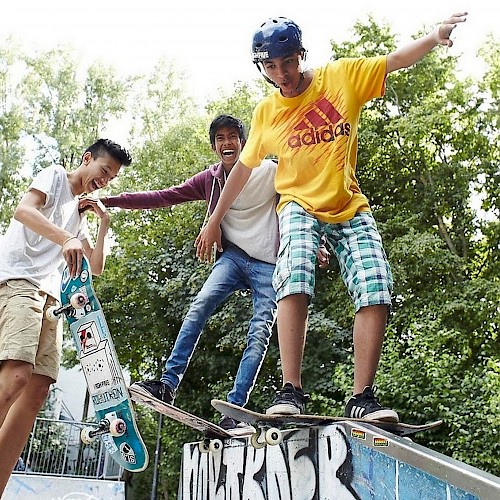 HIGH FIVE was founded in 2010 by sports-enthusiastic employees of Millhaus GmbH. Since then, more than 1000 children and youths between 8 and 16 years from socially deprived milieus have taken part in more than 100 workshops. In future, street art and diverse creative and dancing projects are to be offered in addition to action sports.
You would like to know more about HIGH FIVE? You are interested in donating money or time yourself? Then visit the organization's website: HIGH FIVE.