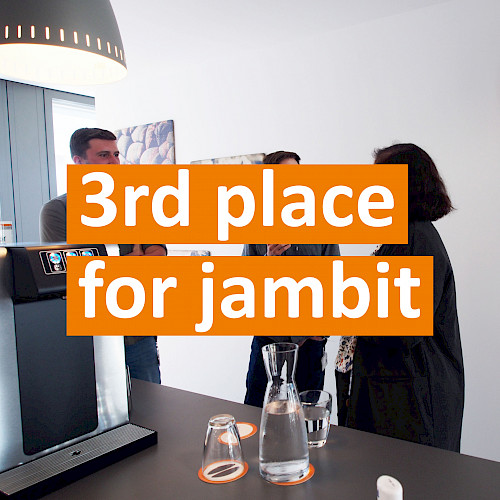 jambit is one of the best digital agencies for media houses 2021
The media magazine kress pro identified the most important digital service providers for the German media industry. In third place: jambit! This year, 180 service providers were examined. jambit expanded its customer base last year and convinces with new high-reach media in the service provider ranking. Last year, jambit already snagged fourth place.
The third place in kress' ranking confirms the excellent work of our fantastic teams as full-service digital providers for the entire range of the media industry.
Service provider ranking for top decision-makers in the media world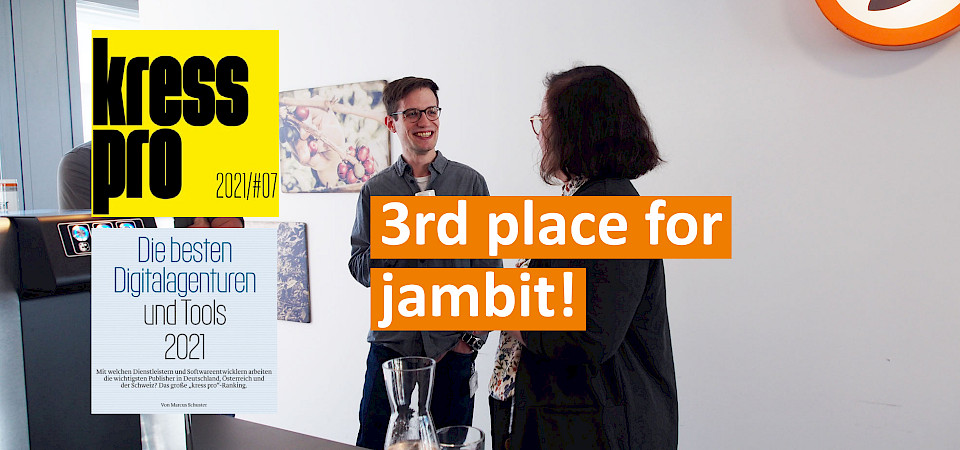 The ranking is not only based on recommendations of the media houses, but also on the importance of the media brands in terms of access rates. Measured in visits, this reach leads to the several rankings of the service providers. jambit's software development teams currently support media houses whose visitors generate approx. 826.8 million visits per year according to IVW. With clients such as Süddeutscher Verlag and Frankfurter Allgemeine Zeitung F.A.Z., jambit is partner of important leading media houses in Germany. New clients, such as Olympia-Verlag with its nationwide known brand kicker.de, are part of jambit's growing engagement in the media industry. For kicker.de, jambit recently supported the introduction of the new content management system Livingdocs. With AI in the Newsroom, jambit supported F.A.Z. in developing the data-based decision-making tool for the content management system of their online presence. The solution helps editors to decide whether the article is suitable for the paywall or as a free article. jambit accompanied the AI solution from concept to productive use.
[stei tu:nd] – jambit Media Conference 2021

In addition to providing support in day-to-day operations of media companies, jambit has also developed into a networking partner for many media companies. For the second time, jambit invites to its Media Conference on Thursday, November 18, 2021, starting at 09:30 a.m. In three panels, "Product & Content", "Sales & Subscription", and "Strategy & Change", speakers from various digital areas of the media industry will present hot topics at the conference. The Media Conference was already a great success in 2020, with more than 350 registrations.