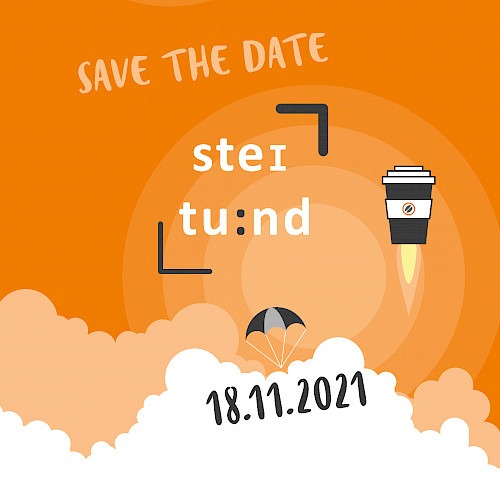 Event information: Media conference [stei tu:nd] on November 18, 2021
Product & Content – Sales & Subscription – Strategy & Change: Munich-based software service provider jambit is presenting a full-day remote conference for the media industry on November 18, 2021, starting at 9:30 am.
On Thursday, November 18, 2021, jambit invites you to the second media conference starting at 9:30 am. In three panels, "Product & Content", "Sales & Subscription", and "Strategy & Change", speakers from various digital areas of the media industry are presenting at the conference. The media conference was already a great success a year ago, with over 350 attendees. With 2021, jambit is once again hosting the most diverse facets of digital transformation in the media industry. The media conference is leading through an exciting series of presentations – completely free of charge for all attendees. In the first panel, the conference is starting with the synergy of product development, content, and editorial for successful digital products at the streaming expert Joyn and at ProSiebenSat.1 Digital. Speakers from Handelsblatt Media Group and F.A.Z., among others, are then leading you through current developments and challenges for content marketing, pay strategies, and monetization. A final panel is devoted to the successful transformation of companies such as Mediengruppe RTL and DuMont Regionalmedien.
"We at jambit and I personally are looking forward to the 2nd edition of our media conference. There is a lot to talk about after the past year. The pandemic has brought the industry reach and subscription records, but at the same time accelerated problematic developments in the advertising market and also severely damaged the event business. I am curious about the top-class speakers and their answers to current challenges, and I am looking forward to this unique network and exciting exchange," says Franz Haßlberger, event host and Head of Business Division Media at jambit.
We at jambit and I personally are looking forward to the 2nd edition of our media conference. There is a lot to talk about after the past year.
Panel 1: "Product & Content" – with Benjamin Risom from Joyn, Boris Saydakov from ProSiebenSat.1 Digital, and others
In the "Product & Content" panel, the conference is focusing on how product and content together determine the success or failure of digital innovation in the market. The synergy of product management, content production, and editorial staff is essential in product development. But how to organize collaboration? What roles and structures are necessary and what is the respective understanding of the roles? In his talk, Benjamin Risom, Chief Product Officer at Joyn and speaker on the panel, is discussing, among other things, how products and content enable decisive differentiation from powerful global players. In his talk, Boris Saydakov, Director Digital Products at ProSiebenSat.1 Digital, is describing product managers as digital artists and is talking about the challenges in the area of conflict between KPIs and emotions.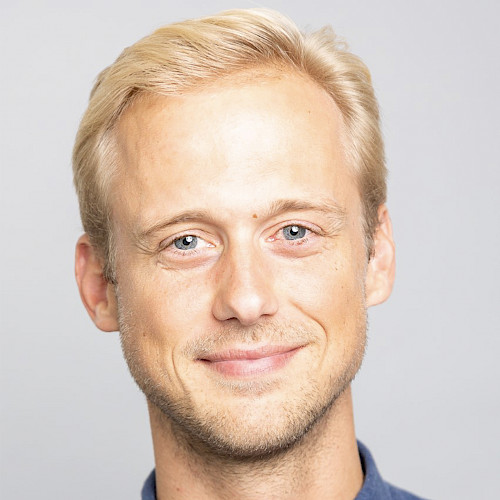 Panel 2: "Sales & Subscription" – with Janina Reimann from Handelsblatt Media Group, Nico Wilfer from F.A.Z., and others
Reach-based and advertising-based revenue models are in decline. A development that was accelerated by the pandemic. This has increased the pressure on media to develop alternative business models, and content marketing is now more in focus. Publishers are therefore increasingly developing into so-called "subscription houses". Efforts range from redesigning the subscription portfolio and optimizing the funnel to organizational restructuring. However, many companies are also focusing on event business and interlinking with their brand core. One example is the Handelsblatt Media Group, which combines the business areas of content marketing and events. Janina Reimann, Director Digital Products, is presenting this concept. Another speaker on the panel is Nico Wilfer. He is Chief Product Officer at F.A.Z. and has played a key role in the media company's digital projects. These include the development of personalization functions, artificial intelligence projects, and audio services. In his presentation, Nico Wilfer is talking about how product development and content marketing can come from one single organizational unit and the necessary technology behind that.
Panel 3: "Strategy & Change" – with Isabella Thissen from Mediengruppe RTL, Thomas Schultz-Homberg from DuMont Regionalmedien, and others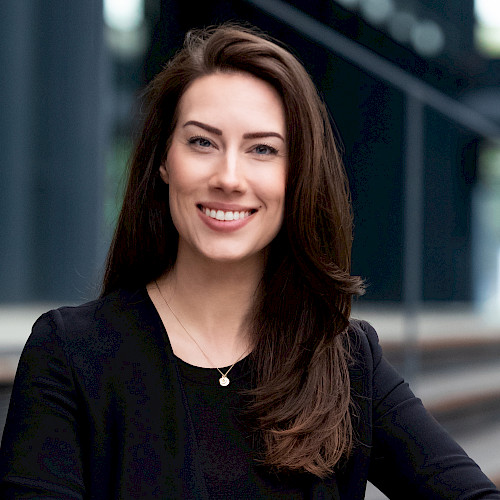 Publishers and broadcasters face similar but also very different challenges in digitization. Our third panel is highlighting exactly these strategic upheavals, from portfolio management in media companies to the complete realignment of organizations, and examining them from different perspectives. Isabella Thissen, Senior Vice President Editorial Products & Innovation at Mediengruppe RTL, is presenting the "RTL United" project. The goals are a new architecture for the RTL brands and the release of internal synergies. Thomas Schultz-Homberg, CEO of DuMont Regionalmedien, is explaining what it means to completely reorganize and realign a publisher as a digital player.
Knowledge transfer on digitization projects of media companies
The second jambit media conference is taking place one whole day in a remote format. The program is constantly developing and there will be regular updates in the coming weeks. Interested parties can register easily and directly online and will be informed regularly about exciting new talks. is the platform-independent media conference for top decision-makers from various fields of activity in the media world. The conference gives a broad overview of technological and organizational challenges of TV and streaming providers, publishing houses, and digital media platforms. Munich-based software service provider jambit is organizing the conference together with customers and partners.