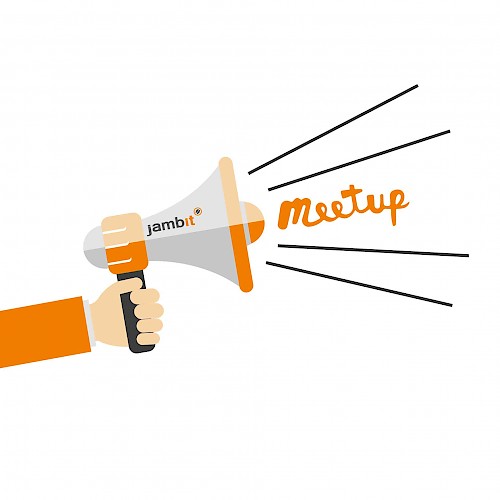 , 7 p.m. – 9 p.m.
jambit GmbH, Munich
PSD2: Strong Customer Authentication – Chaos? | Meetup
Is Strong Customer Authentication Standardized? And What Are SCA's Challenges?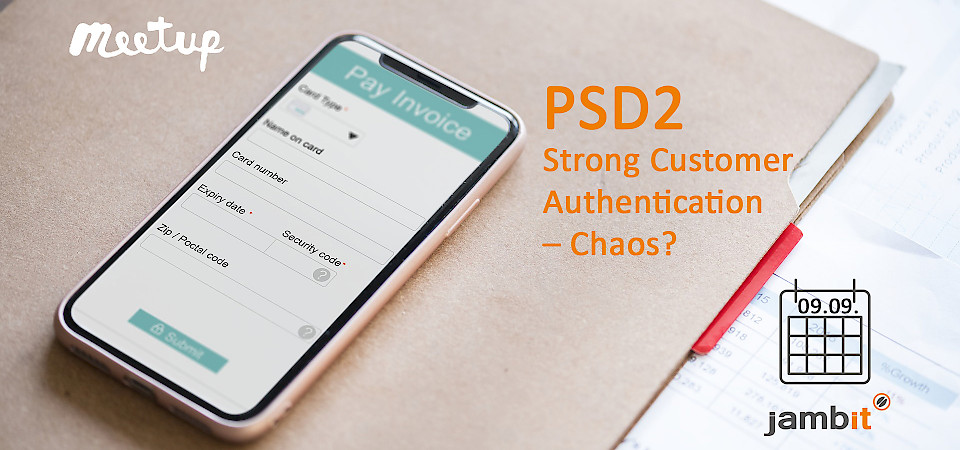 On September 14, 2019, the next stage of the PSD2 Payment Services Directive will come into force and will not only bring profound changes to consumers. The focus is on two-factor authentication (2FA), which aims to make payments on the internet more secure via verification with a second factor. But how do banks implement the new strong customer authentication forced by the EU Commission for account access and payment initiation? So far, there is no consistent line visible. This lack of clarity is not only a problem for bank customers, but especially for fintechs. Equally chaotic is the transition in e-commerce and credit card payments.
Our meetup "PSD2: Strong Customer Authentication - Chaos?" on September 9 at jambit in Munich is supposed to give an impulse for discussion and knowledge exchange concerning PSD2 and two-factor authentication. We are happy to welcome interesting speakers with different backgrounds to share their views on the matter. Jay Vanberkel from Adorsys will give insights into PSD2 Banking APIs at the Berlin Group and focus on the question: "is strong customer authentication standardized?". In the second talk, Stefan Ostermayr from Treefin will outline the challenges of SCA from a fintech's point of view and will show possible solutions.
If you are interested in learning more about PSD2 and strong customer authentication and discussing with us, you are welcome to visit our jambit office in Munich on September 9. Anyone interested can join the meetup for free.
The key facts about the PSD2 Meetup at a glance:
WHO? Jay Vanberkel from Adorsys and Stefan Ostermayr from Treefin
WHAT? Meetup on PSD2 and Strong Customer Authentication (SCA)
WHEN? Monday, September 9, 2019, from 7:00 p.m. to 9:00 p.m.
WHERE? jambit GmbH, Erika-Mann-Str. 63, 80636 Munich, close to the railway station "Donnersberger Brücke" (Have a look at our direction video)
Please register directly via the Meetup platform: https://www.meetup.com/en-US/Fintech-Camp-Chapter-Munich/events/264181444/
Innovative Software Solutions for the Banking Industry
As an innovative software service provider, jambit is a reliable partner for banks and insurance companies on the path to digital transformation. From consulting to idea generation, from the development of technical concepts and prototypes to the implementation of sophisticated software projects in the front- and back-end area. The PSD2 Payment Services Directive and its consequences have a big impact on our customers and we support them as a competent implementation partner.
Good to know: In one of our CoffeeTalks Stefan Weiß, Head of Business Division Banking & Insurance at jambit, hold a lecture about the consequences and chancen effected by PSD2. Have a look at the video clip (in German).