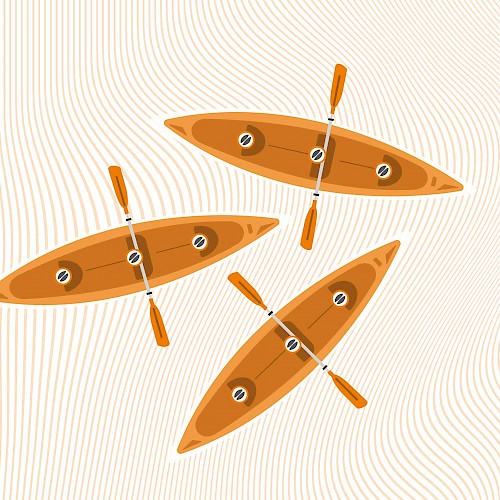 , all-day
Tiroler Ache, Chiemgau
jambitees on canoe tour
For our jambitees and whitewater fans
Again in 2019, jambit gets ready to swing the oars. First paddling power will be needed to manage the day trip through the Chiemgau Alps along the Tiroler Ache. The delightful river hike on white water leads past sheer rock walls through the Entenlochklamm and some rapids.
Meeting point in the morning is Marquartstein, Chiemgau. Equipment will be provided. Our hard-working paddlers will also get a delicious Brotzeit!
Attention: Due to high water and driftwood we had to postponeour paddling tour from June 8 to September 14, 2019.