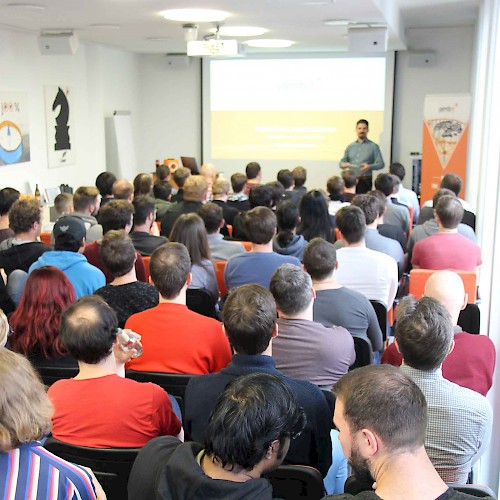 , 1.00 p.m. – 4:30 p.m.
jambit GmbH, Munich
CoffeeTalks I / 2019
Knowledge transfer will again be a key issue at jambit in 2019. Four times a year, as usual, we hold our CoffeeTalks with three entertaining lectures of our jambitees.
We start the year with the following exciting questions: How does Payment Services Directive 2 affect open banking? How can software development approaches be transferred to infrastructure code? And how can creativity be learned?
We are looking forward to a versatile afternoon of knowledge and interesting conversations – also with a cup of good jambit coffee.
Our jambit CoffeeTalks I/2019 at a glance.
Nobody should miss out on our concentrated know-how of software development. Our jambitees as well as interested jambitees-to-be and externals are cordially invited to our CoffeeTalk presentations.
External guests wanting to participate please register by e-mail at coffeetalks@jambit.com.
Important: Registration deadline is Tuesday, February 26, 2019.
WHO? Our jambitees Stefan Weiß, Guido Schöning, Frank Strobl and Aysegül Karakus
WHAT? jambit CoffeeTalks I/2019
WHEN? Friday, March 1, 2019, from 1:00 to 4:30 p.m.
WHERE? jambit GmbH, Erika-Mann-Straße 63, 80636 Munich, near the train station "Donnersberger Brücke"
Any questions? We are happy to receiving your message and welcoming you on-site at our CoffeeTalks!