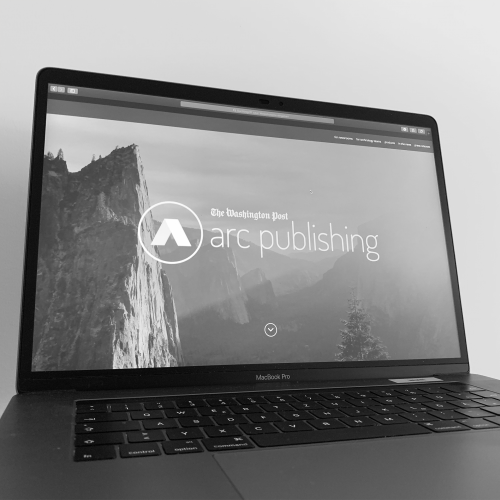 , all-day
jambit GmbH, Munich
Arc-Insights
Welcome to jambit's Innovationstory "Arc-Insights"
The RedaktionsNetzwerk Deutschland (RND; Editor Network Germany) and jambit bring Arc Publishing – the content management system of the Washington Post – to Germany.
MADSACK media group is the first German media house to license "Arc Publishing" for RND. As implementation partner, jambit is realizing a unique innovation project in the industry, on which all publishers' eyes are focused.
The Washington Post Software as a Service (SaaS) solution is proclaimed the global publisher and brand leader. But: how does Arc actually work? What really happens in everyday project life? And, might Arc be a solution for my company?
These and many other questions are discussed and answered in our exclusive project presentation "Arc-Insights" on March 28, 2019.
Arc-Insights agenda
What to expect at the project presentation "Arc-Insights" at jambit?
A whole day full of practical insights. The morning is devoted to Madsack's implementation project: project scope, challenges and specifics for the media house and implementation service provider.
10:00 a.m. – 10:20 a.m. Welcome and Introduction
10:20 a.m. – 11:15 a.m. RND.de with Arc – The Big Picture
Project managers Arthur Stellmach (Madsack) and Franz Haßlberger (jambit) will describe and discuss their respective view of the project, the specific challenges and its significance from a strategic point of view for their companies.​
11:15 a.m. – 11:30 a.m. Networking Coffee Break
11:30 a.m. – 12:15 p.m. RND.de with Arc – The Project
Madsack's project manager Jennifer Becker will explain the technical content, the setup and the organization of the project. More particularly, she will share with you her experiences and lessons learned about objectives, project scope, peculiarities and USPs of RND.de, interaction of various editorial offices (print, online, regional), project setup with distributed teams in Hannover, Munich and Washington, and much more topics.
12:15 p.m. – 1:30 p.m. Networking Lunch Break
1:30 p.m. – 2:00 p.m. jambit Tour
In small groups, attendees will have the opportunity to walk through our jambit offices, gain insight into exciting projects, and get an idea of ​​how we work at jambit.
In the afternoon, we will expand on the technology and concrete technical subjects that we expect is bothering everyone, who is interested in Arc Publishing.
2:00 – 3:00 p.m. Arc from the trenches – Part 1
What are the technical concepts and architecture of Arc? What are the specific Arc products? Of course, this also includes technologies, APIs and integration of external systems.
3:00 – 3:10 p.m. Networking Coffee Break
3:10 – 4:10 p.m. Arc from the trenches – Part 2
What is the editorial work with Arc products in practice and how does it feel? Which framework conditions, special challenges and perhaps also risks arise from working with Arc? Data security, code and content ownership, legal aspects etc.
4:10 – 4:40 p.m. Final Questions
4:40 – 5:00 p.m. Conclusion
The time between 5 and 7 p.m. can be used for further exchange with our experts or for your hotel check-in.
From 7 p.m. we will end the day in a convivial atmosphere with real bavarian beer and dinner at Der Pschorr close to the famous Viktualienmarkt.
Arc Publishing is our favorite solution to bridge the gap between technology and the challenges of future news services.
Exclusive insights into Arc Publishing
On March 28, 2019, jambit will open its doors to executives, editors and IT departments to take a peek behind the scenes of the FIRST Arc project in Germany.
Participants will learn first-hand about the organizational and technical challenges RND and jambit had to face as part of the system's implementation.
During the day, there will be enough time to share ideas with decision makers and IT experts about the project and to benefit from the project's internal insights.
WHO? MADSACK media group and jambit Business Division Media
WHAT? Exclusive project presentation "Arc-Insights"
WHEN? Thursday, März 28, 2019, all-day from 10:00 a.m.
WHERE? jambit GmbH, Erika-Mann-Straße 63, 80636 Munich (Click here to see our directions video)
The event will be hosted exclusively for a maximum of 30 guests. All participants have already received the invitation personally from jambit.
If you are interested in "Arc-Insights" and want to participate, please contact our Sales Director Media Fred Scherzer.