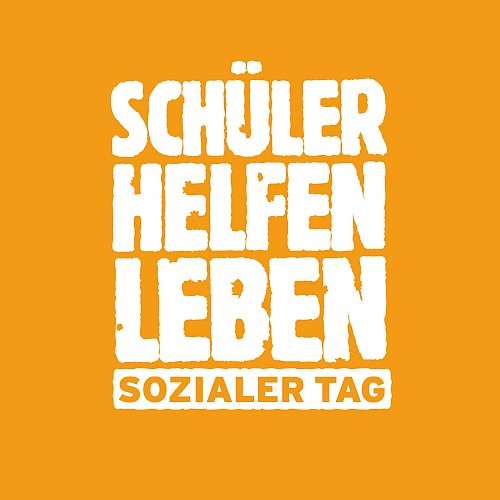 The Social Day – "Schüler Helfen Leben"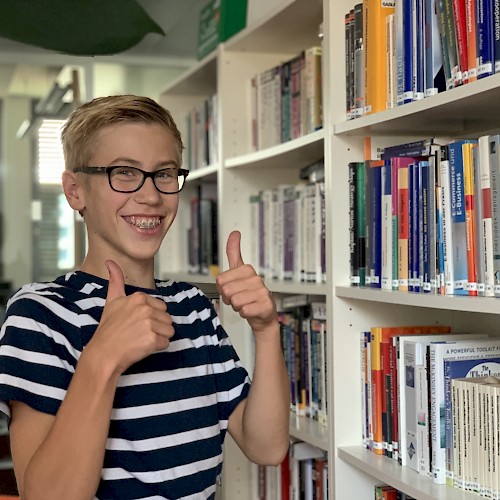 Wednesday, July 17, 2019, at 9 a.m. The keycard to open the office door at Erika-Mann-Straße, the elevator to the 3rd floor and a computer to work with. That's daily routine for more than 300 jambitees – but not for Maxi.
Maximilian Kreutzer, attending the 7th grade of a German high school in Grafing, is normally sitting in his school desk on a regular Wednesday morning. Today, Maxi earns real money for a whole day and gets a taste of working life.
Why? His school takes part in the Social Day on which students go to work for one day and donate their wages to the Schüler Helfen Leben foundation (=Students Help Lives).
Three questions for Maxi, who trades his school desk for a job.
It is Maxi's third year in a row to take part in the Social Day. This year, he wanted to work at jambit, the workplace of his dad. Said and done. Maxi actively supported our team assistants in all kinds of tasks and we asked Maxi to give some details.
Why do you participate in the Social Day and why did you choose jambit?
Maxi: "For me, it's exciting to see how adults spend their everyday lives. It might be an outlook on my own future. I came to jambit to learn something new. Moreover, I didn't want to scrape off chewing gum at school."
---
What were your tasks and what did you particularly like?
Maxi: "I've done a lot of things today and met a lot of nice people. For example, I straightened up the library. The books were mixed up and I sorted them by category again. And I rearranged some mugs. There weren't enough left, because the jambitees drink a lot of coffee. And finally I took care of the three foosball tables. I fixed some loose things, removed dirt and so on, so that the jambitees can play foosball again now and then. But what I liked best was the lunch break with my dad."
---
And at the end of the day – are you planning on participating in future Social Days and would you choose jambit again?
Maxi: "Sure. I donate the money I earn that day to an organization caring for disadvanteged children. I really like this concept! And I would also work at jambit again. I had a lot of fun."
Small effort, great help – for jambitees, children and teenagers.
Of course we are very happy that Maxi liked it at jambit. And even if the tasks do not exactly reflect those of a software developer – we highly appreciate Maxi's active support. All the things he did accompany and significantly influence the daily work of our jambitees:
We turn coffee into code: Our jambitees and guests drink more than 350,000 cups of our good, fresh coffee per year. Obviously, it just needs new mugs every now and then.
Off- & online: Despite all digitization, our employees also like to read books offline for further training.
Brain kick: Our worklife at jambit is shaped by a startup culture – foosball during the break is a constant part of the daily routine for many jambitees and also jump-starts the brain.
And best of all, you can do charity with the wage. Maxi donates his jambit one-day-wage to the youth organization "Schüler Helfen Leben", which is involved in youth and education projects in South Eastern Europe and Jordan. And so the money helps children and adolescents in those countries.
---
You'd like to make a contribution? Click here to visit the organization's website Schüler Helfen Leben.