jambit breaks the 200 employees mark
With orange chucks on growth course
jambit continues its growth course: The 200 employees mark is cracked!
Low fluctuation and numerous newbies have allowed jambit healthy growth rates and positive long-term customer relationships in recent years.
We look forward to continue this path with our top team!
And who achieved this precision landing…?
Dominik, welcome at jambit! At which division and which project do you work now?
I work at the Business Division Automotive Bavaria, at the project "Audi on demand". In this project, we develop a mobility service which is already rolled out on three continents.
How did you get to know jambit and what convinced you to jump on board?
I have met jambit and its affiliated company HUML in 2012 at an IT trade show. On the one hand, I was interested in the exhibited product "MirrorLink" - and on the other hand, I noticed the eye-catching look of the colleagues: They wore orange chucks with their suits. Recently, I have learned that the shoes have been a Christmas present to all employees a couple of years ago.
When I looked for an employer after finishing my studies, I had to think of jambit. The chucks have remained in my memory!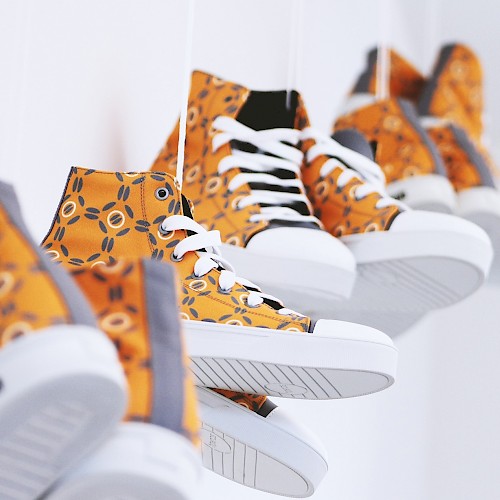 What do you like most about your new job?
After my studies, I wanted to work for an IT service provider in order to have a varied and exciting working environment. At jambit, I have not been disappointed! In addition, the colleagues are very competent and helpful. Moreover, I am very interested in the leisure time activities organized by jambitees, for example the AoE2 LAN.
Thanks for the insights! We wish you and all other jambitees continued success and lots of fun at jambit!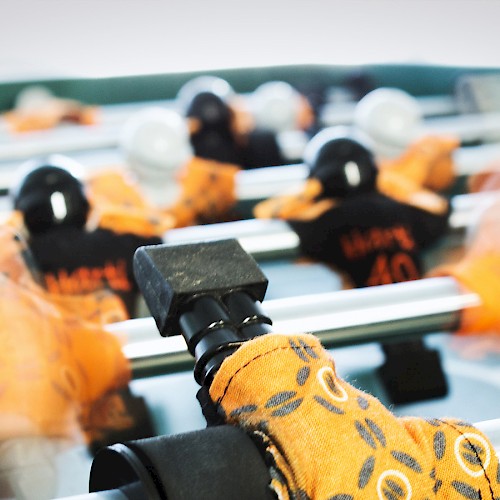 Got curious?
With 200 empoyees we are far from complete...
We continue to look for experienced professionals, lateral entrants with a passion for IT, or talented graduates (m/f) for our offices in Munich and Stuttgart!