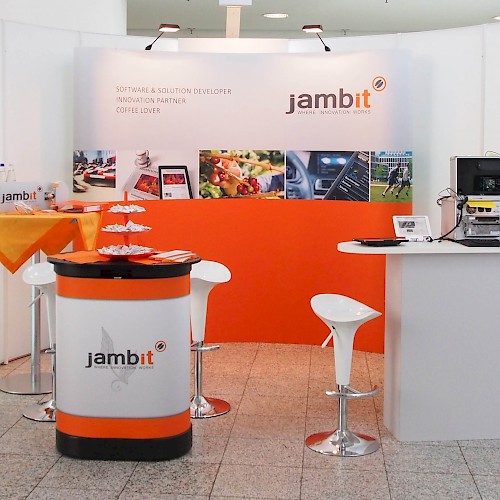 , 10:00 a.m. – 16.00 p.m.
Town Hall Zwickau
Career fair ZWIK 2018
Economic and Industry contacts ZWIK
ZWIK is an university and career fair for students and graduates.
It's the largest recruiting and career fair for students, graduates and young professionals in central Germany. On November 15th, the 20th Alumni and Career Fair "ZWIK 2018" will be held at the town hall in Zwickau.
With our new office in Leipzig, this year jambit GmbH will be represented with a booth for the first time as one of about 120 companies. We are happy to present ourselfs as a potential employer and connect with prospective graduates. The entry is free.
Great stepping stone into the working world - with jambit!
Early Guidance: That's the nuts and bolts of finding and being successful in a job!
jambit's goal is to equip students, during their studies already, with insights into the practical side of career life.
As a fast-growing software company with headquarters in Munich, Stuttgart and Leipzig we would like Young Professionals to make an informed decision when it comes to planning and entering a career. At ZWIK, jambit's HR team will inform you about permanent positions, internships, master/bachelor thesis jobs, employments as working student, apprenticeships and student jobs. Digital transformation is at the core of jambit's corporate strategy. We pursue exciting projects (Innovation stories) together with our customers and software development is at the heart of it.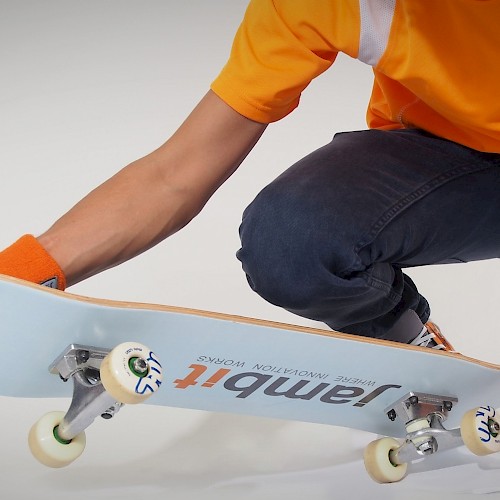 Explore job opportunities at jambit. It's worth it!
WHO? Meet jambit's recruiting team and our senior software architect Gernot Pointner.
WHAT? University career fair ZWIK
WHEN? On Thursday, November 15th, 2018, all-day from 10 a.m. to 16 p.m.
WHERE? Visit our booth (#69) with delicious jambit coffee, Town Hall Zwickau, Bergmannsstraße 1, 08056 Zwickau
We are looking forward to meeting you in person!
You would like to contact us in advance? You are welcome to send us a message at jobs@jambit.com.
Curious? You will find an image gallery of ZWICK career fair here.