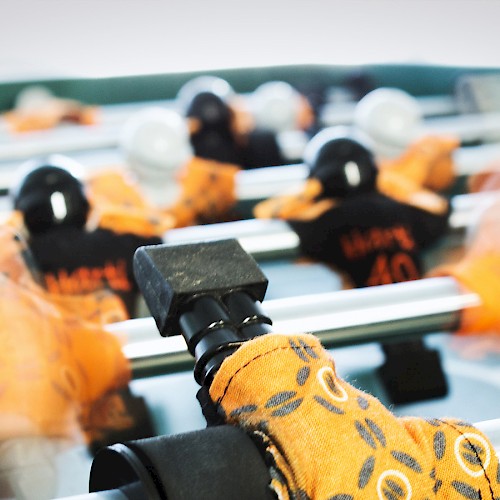 , starting 6:00 p.m.
jambit, Munich
Table soccer competition
Kick it like jambit!
Code, table soccer and coffee... for jambit, these three things just belong together! Short breaks are often spent at the coffee machine. For more action and distraction, our jambitees take the chance to challenge the colleagues at the soccer table in between.
The eager practice in the (lunch-)breaks shall be rewarded: In November, our table soccer competition goes into the next round. All jambitees get the chance to prove their table soccer skills in order to win the "jambit Table Soccer Championship"!
Twice a year, the jambitees compete against each other. The event will be accompanied by pizza & drinks – and the opportunity to get to know jambitees from the own and other Business Divisions in a relaxed atmosphere.
Do you recognize yourself and would like to join our table soccer competitions?
If so, apply to jobs@jambit.com. You are welcome to make a direct reference to one of our job openings.
Or you get creative and explain us, what soccer skill can enrich jambit the most...