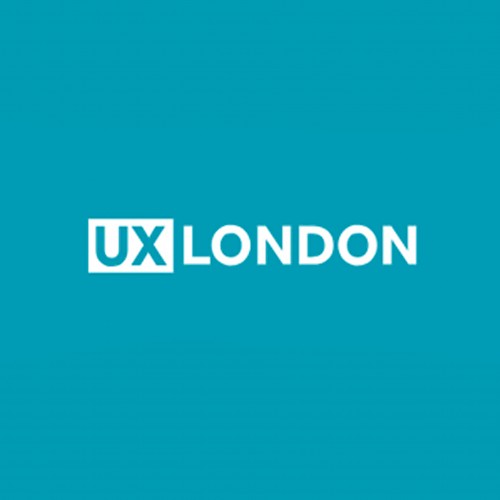 –, all-day
Trinity Laban, London
UX London 2019 Design Conference
UX London - The Place to Be
UX London is bringing together the UX community and industry leaders from all over the world. From May 29 to 31, 2019 every visitor can enjoy lots of inspirational talks and lively hands-on workshops.
The conference is the place to be for product designers, product managers, service designers, scrum masters, researchers, managers, executives, and every other design-interested person.

Again this year, an excellent selection of speakers will enrich the program. Visitors will be able to learn from founders, directors, authors, and designers who have been shaping the industry and pushed it forward.
Even the incredible venue is an amazing space and a design highlight. Trinity Laban is an award-winning building and the perfect setting for three days of pure design inspiration.

Three Days Full of Designing
Day One Designing Products
Day One is dedicated to designing amazing products.
Buzzwords: customer value | user-centered products | Design-Measure-Learn process
Day Two Designing For People
Day Two focuses on the customer experience and taking it to the next level by unlocking the power of user-centered design.
Buzzwords: current trends | people at the center of the design process | developing powerful empathy with users
Day Three Designing the Future
Day Three is all about look­ing at the new tools, tech­nolo­gies, and inter­ac­tion trends shap­ing our future work.
Buzzwords: AI | con­ver­sa­tion­al inter­faces | changing consumer expectations
To inform further and get details on the schedule, please click here.

Gaining New Impressions
Our jambitee and Art Director from Business Division New Business Aysegül Karakus will attend the UX London as visitor. She is curious to learn about new trends and improve her skills in the area of UX design. She can't wait to meet the UX community and exchange views with industry leaders from all over the world. jambit as customer- and user-oriented software service provider is always eager on improving the user experience.
Key facts at a glance:
WHO? Our jambitee Aysegül Karakus, Art Director, Business Division New Business, as visitor
WHAT? UX London
WHEN? From Wednesday, May 29 to Friday, May 31, 2019
WHERE? Trinity Laban | Laban Theatre | 30 Creekside | London SE8 3DW
UX design is a very important topic in many of our projects. Learn more about jambit's innovative software solutions.