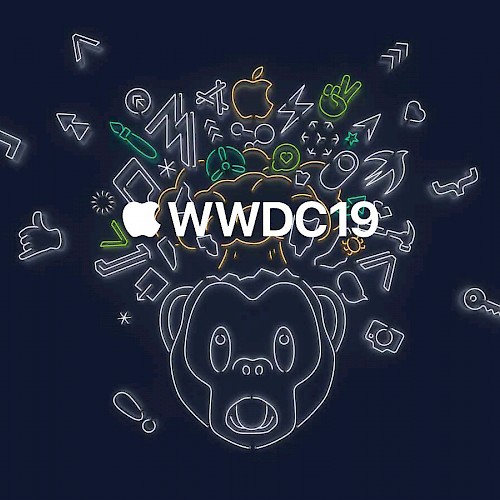 –, all-day
San Jose, California, USA
Apple WWDC19
Write code. Blow minds.
Apple will be hosting this year's Worldwide Developers Conference (WWDC) in San Jose, California from June 3 to 7, 2019 under the motto "Write code. Blow minds." The annual developer conference is now taking place for the 30th time. Again this year, outstanding developer work regarding latest innovations are presented. Primarily adressing software developers, the focus is of course not only on products but also on software and thus attracts the most innovative and creative developers in the world.
This year's program includes more than 100 technical sessions, a full bunch of hands-on labs, and many contributions from Apple engineers and external developers on the future of Apple platforms. Visitors can expect a full week of exciting experiences with in-depth details on newly announced Apple technologies and great conversations with fellow developers and Apple experts.
Where innovation works
As a software service provider we do not miss to participate in this outstanding software-oriented event. We are innovation partners for renowned customers. True to our claim "where innovation works" and to our mission of 100% enthusiasm, it goes without saying that we are looking for the latest news on Apple technologies and frameworks at first hand.
Our jambitees Tobias Schröpf and Sebastian Cohausz, both Senior Software Architects of Business Division Automotive World, are looking forward to the biggest Apple event of the year to collaborate with Apple engineers and network within the community. And we are especially happy for Kevin Schaefer and Josef Büttgen, both jambitees from our office in Stuttgart. Both have gained access to the upcoming WWDC19 via one of the 350 WWDC scholarships. The WWDC19 scholarships reward talented students and STEM organization members with the opportunity to attend this year's conference.
Key facts at a glance:
WHO? Our jambitees Tobias Schröpf and Sebastian Cohausz, as well as Kevin Schaefer and Josef Büttgen (via scholarship)
WHAT? Apple #WWDC19
WHEN? From Monday, June 3, to Friday, June 7, 2019
WHERE? McEnery Convention Center, 150 W San Carlos Street, San Jose, CA 95113, USA
Can't wait? See the WWDC19 Countdown here.
You would like to join us as (Senior) Software Developer? We are looking for mobile developers for iOS at all our three locations in Munich, Stuttgart and Leipzig.