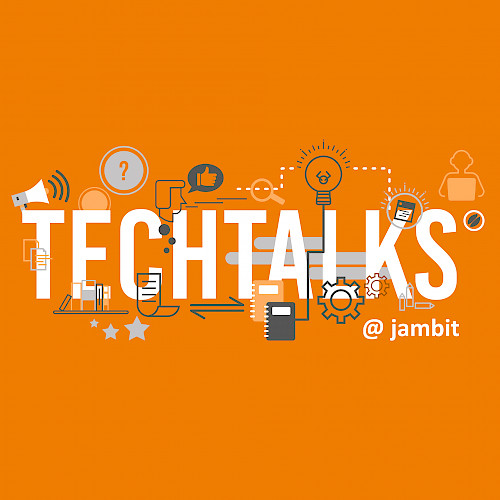 , 5.30 p.m. – 7.30 p.m.
jambit GmbH, Munich
TechTalks @jambit Meetup #1: Component Library with Stencil & AWS Lambda Functions
The wait is over! We can finally host a knowledge exchange event on-site in real life again. We are happy to welcome guests again for the first jambit TechTalks of the year in our jambit office at Munich Hirschgarten.
On Thursday, July 29, 2021, the Meetup group Tech Talks @jambit invites interested parties to two exciting talks on the topics component library with Stencil & AWS Lambda functions. As an additional treat to great talks and lively exchange, we are offering beer, wraps, and our famous jambit coffee to all attendees.
And don't worry, even being excited about finally hosting on-site event again, we of course didn't forget about the coronavirus. We are taking the appropriate precautions, such as physical distancing, keeping rooms well ventilated, providing hygiene items, and asking all attendees to wear masks in the hallways and restrooms.
Due to the situation, we have currently limited the number of participants to 25. First come, first serve!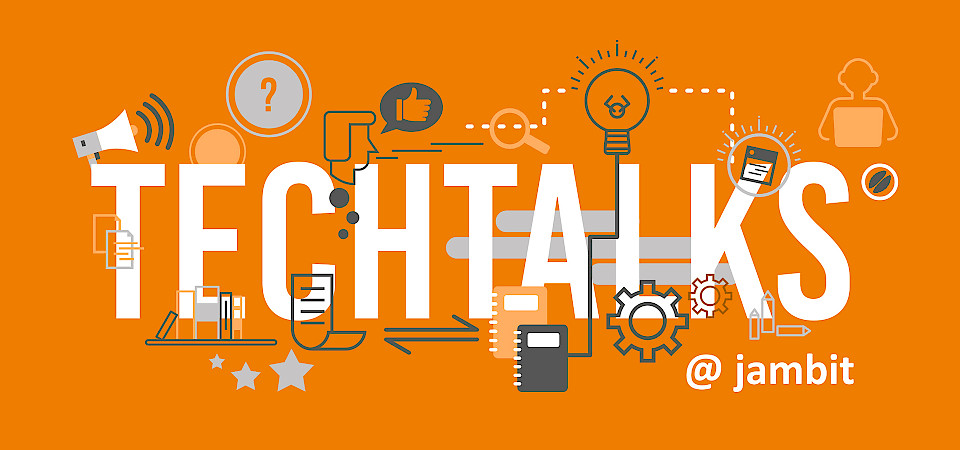 Most important information on the meetup at a glance:
WHAT? TechTalks #1: Component library with Stencil & AWS Lambda functions
WHO? Our jambitees Kemal Kaya and Christian Mang
WHEN? Thursday, July 29, 2021, 5.30 to 7.30 p.m.
WHERE? jambit GmbH, Friedenheimer Brücke 20, 80639 Munich
Wanna join? Simply register directly via the Meetup Platform free of charge: https://www.meetup.com/de-DE/Tech-Talks-jambit/events/279439005/