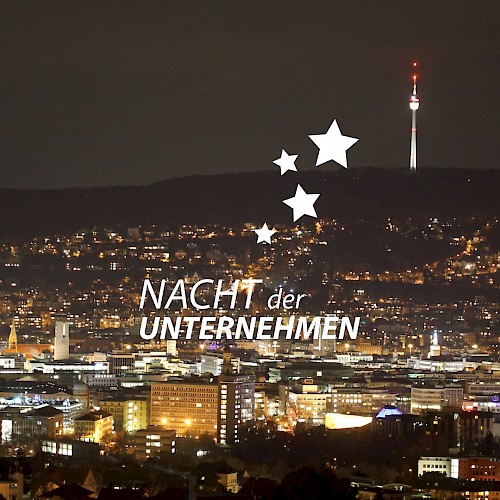 , from 3 p.m.
Liederhalle Stuttgart & jambit GmbH, Stuttgart
Nacht der Unternehmen 2017 in Stuttgart
On November 23th 2017, the "Nacht der Unternehmen" ('night of the companies') takes place in Stuttgart for the 8th time. With its claim "Your Job - in Baden-Württemberg" the most successful career and job fair in the region offers applicants great chances to find the empoyer of their dreams - thanks to two different formats. On the one hand, visitors can explore around 50 companies at the cultural and congress center Liederhalle. On the other hand, they can join one of the exclusive bustours to get to know eight companies even better.
Twice successful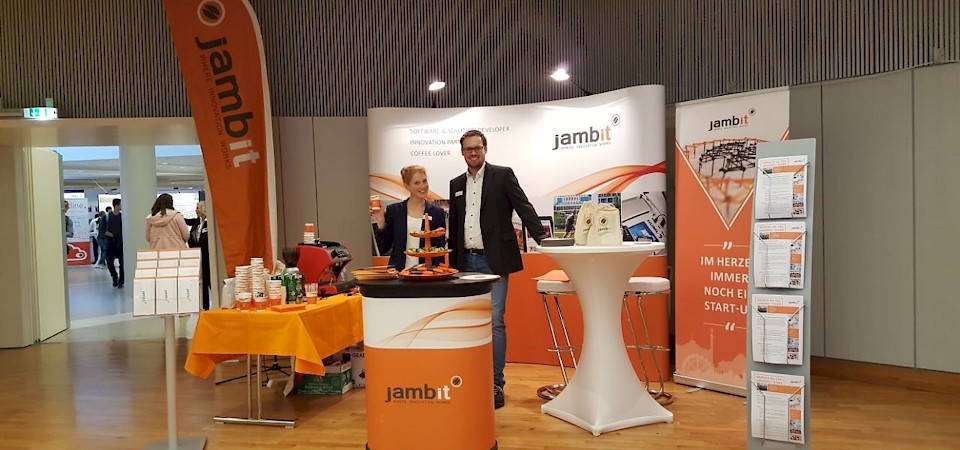 For the first time, jambit is taking part this year - even twice. jambit is represented in both formats: in the Liederhalle and with its Stuttgart office in the STEP.
Stuttgarter Liederhalle (Berliner Platz 1-3, 70174 Stuttgart), starting from 3 p.m.
Booth number 1 - a clear statement of where we stand in the market
jambit office, STEP, departing at 2 p.m. and 4 p.m from Liederhalle
So don't miss the chance to get to know us twice as fast and deep. We have a lot to offer and talk about: our coffee story, our team spirit and many interesting software projects.
We are really happy to be part of it and look forward to your visit.
You would like to send us your CV in advance or arrange a personal appointment? Please send us a message!