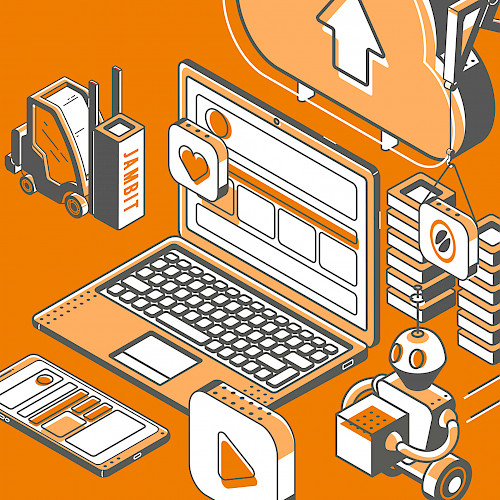 , 6:30 p.m. – 10:00 p.m.
jambit GmbH, Klostergasse 3, 04109 Leipzig
Meetup Leipzig: Big Data und Modern React Side-Effects
At the beginning of the year, interested parties can find out what developments big data technologies are expecting for 2020 and what conclusions can be drawn from past projects at the software-enthusiasts meetup at jambit in Leipzig.
From 7 p.m. on, jambit Senior Software Engineer Dirk Blankenberg will start with an "excursion into Big Data projects". In recent years, processing and analysis using big data technologies has become increasingly important. Dirk Blankenberg will talk about selected projects and give the audience an entertaining overview.
Then we continue with the live-coding Meetup series Modern React. jambit Software Engineer Santo Pfingsten will show in the context of this series of events at the lecture "Modern React Side-Effects" how to handle asynchronous side effects in a React-Redux world with Redux Saga. At the following get-together our jambit software-enthusiasts meetup group invite you to network.
The Big Data and Modern React Side Effects Meetup at a glance:
WHO? jambit meetup group software-enthusiasts with our jambitees Dirk Blankenberg and Santo Pfingsten
WHAT? Big Data and Modern React Side Effects
WHEN? Thursday, 23 January 2020, from 6:30 p.m. to 9:30 p.m.
WHERE? jambit GmbH, Klostergasse 3, 04109 Leipzig
You want to join the meetup? Register now for the "Big Data and Modern React Side-Effects" Meetup!
- - -
About the software enthusiasts at jambit
With the newly founded meetup group "software enthusiasts", jambit now organizes exciting meetings several times a year at its Leipzig location on topics related to programming and software development. And this is independent of industry and technology. The Software Enthusiasts Leipzig meet regularly at Klostergasse 3 in downtown Leipzig to talk about various tech topics. The topics range from web frontend technology to native app development on iOS or Android and IT security.
Interested in exciting lectures and topics for software developers in Leipzig? Follow our software-enthusiasts Meetup Group!
Missed past Meetups? Check out our YouTube channel for recordings of past events!
Looking for a new challenge? Then take a look at our current vacancies in Leipzig in the field of software development.