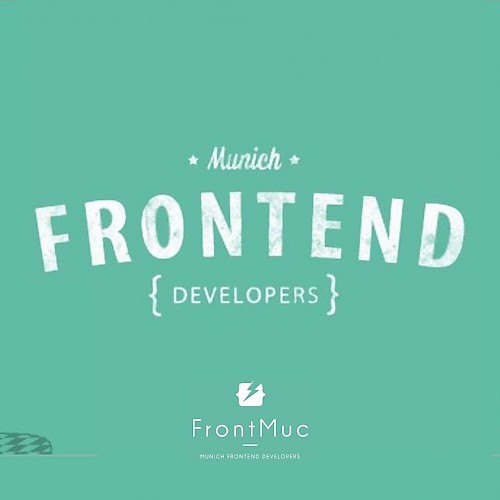 , 6:30 p.m. – 10 p.m.
jambit GmbH, Friedenheimer Brücke 20, 80639 Munich
Meetup: Munich Frontend Developers Winter Meetup
jambit is proud to host the first Munich Frontend Developers Winter Meetup in the new Munich office at Hirschgarten. Starting at 18:30 guests can expect presentations on various topics in the field of frontend development. The Munich software service provider jambit is going to host the meetup of the Munich Frontend Community for the third time.
The evening will start with personal experiences about the development platform JHipster: Speaker Yuqiu Ge is a software developer at it-economics and shows how you can use JHipster as a basis for your Angular/Spring-Boat project. He also discusses rapid prototyping and provides his own valuable opinions.
In a lightning lecture the organizers of the Frontend Community will show how to increase your productivity and "hack" workflows.
At 8:30 p.m. the Frontend Community and jambit invite you to the get-together. While enjoying pizza and drinks, you will meet many other enthusiastic frontend developers and at the same time gain an insight into jambit's new office at the new Munich location at Hirschgarten. And by the way: In itself that's is worth a visit.
The most important information about the Munich Frontend Developers Winter Meetup at a glance:
WHO? jambit and the Munich Frontend-Community
WHAT? Using JHipster and optimizing your workflow
WHEN? Thursday, 16th January 2020, 6:30 p.m. to 10 p.m.
WHERE? jambit GmbH, Friedenheimer Brücke 20, 80639 Munich
You would like to start the new year with valuable experiences about JHipster and a better workflow? Please register directly via the Meetup platform: https://www.meetup.com/de-DE/Munich-Frontend-Developers/events/266942004/.