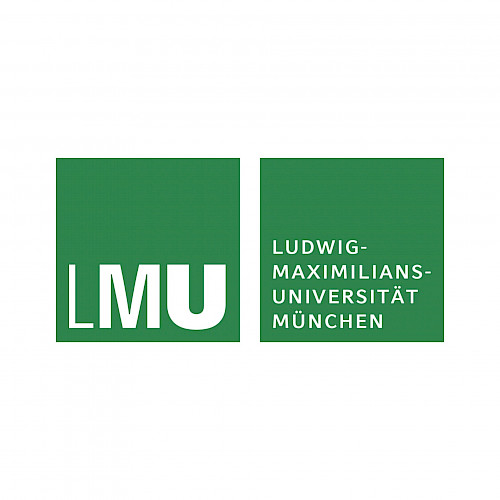 , from 2 p.m. to 6 p.m.
Lichthof LMU
LMU Informatics Contact Fair
On May 19, students and graduates will have the opportunity to get to know different companies. jambit will be there!
On May 19, LMU Alumni Informatik e.V. in cooperation with the Institute of Computer Science will host another edition of the LMU Informatik Kontaktmesse (LInK). From 2pm to 6pm, students and graduates* will have the chance to meet different companies, listen to exciting lightning talks and have informative conversations while enjoying snacks and drinks.
jambit will of course be there! Our recruiters Tina Fischler and Janina Eckert are looking forward to many exciting conversations and nice contacts. Within the scope of a rally there will be the opportunity to win prizes worth up to 150 Euro. Just visit us at our booth and talk to us about the different entry possibilities. Another highlight: Who can solve our jambit quiz at the booth?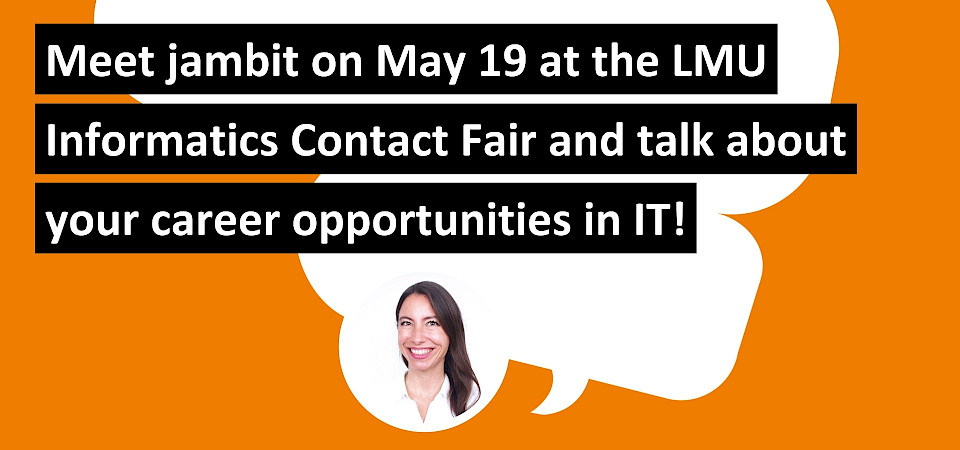 All facts summarized:
WHO? Our jambit recruiters Tina Fischler and Janina Eckert
WHAT? LMU Informatics Contact Fair
WHEN? Thursday, 19 May, 2022, from 2 p.m. to 6 p.m.
WHERE? Lichthof LMU