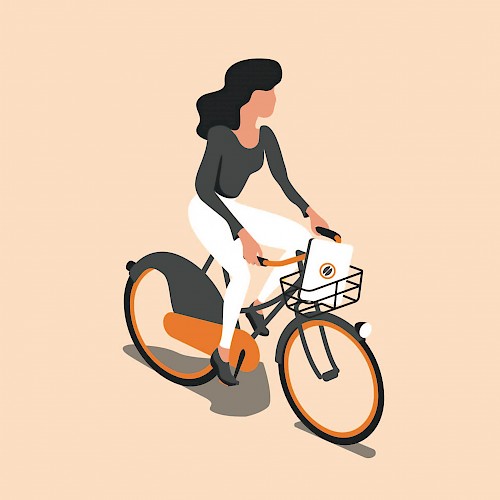 , 10:15 a.m. – 5:00 p.m.
jambit offices
jambit Bike Safety Day
Free Live Cycle Bike Service for all jambitees
Sounds familiar? You're leaving your house in the morning and want to jump on your bike to go to work. Just then you realize that the brake cable in hanging out, the bike chain hasn't seen fresh oil in months, and your back tire is still almost flat.
The solution: jambit's bike safety day!
For us at jambit it is important that our employees can continue to come to the office in a safe and eco-friendly way. Together with Live Cycle, the mobile bike service, we offer all jambitees the unique opportunity to let their bikes go through a full checkup. They don't have to make appointments and carry their bike to a bike service center. No, the service will be right at our jambit offices in Munich, Stuttgart and Leipzig! As an awarded Great Place to Work®, we are always happy to offer our jambit employees numerous events apart from their daily work.
WHO? Our jambit employees
WHAT? bike service from Live Cycle
WHEN? Friday, June 07, 2019, 10:15 a.m. – 05:00 p.m.
WHERE? jambit offices in Munich, Stuttgart and Leipzig
Interested in becoming a jambitee as well? Learn more about what it means to work at jambit and take a look at our current vacancies.