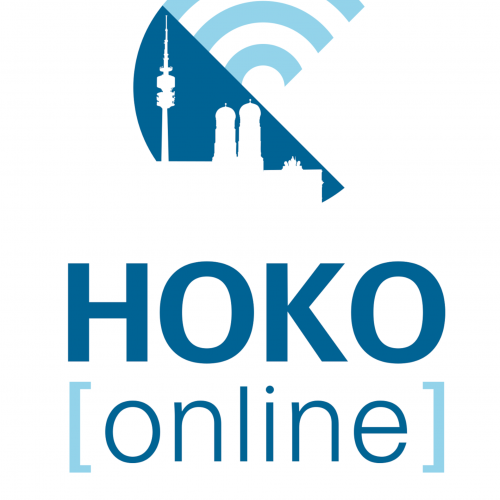 HOKO online 2020: your career starts here
Meet jambit at our virtual booth – from the living room, the café, simply from everywhere
Personal contact is still important in times of Covid-19 and social distancing. Trade fairs are no exception, but they cannot take place as usual. The HOKO – as one of the largest contact fairs with 300 participating companies over three days and 15,000 visitors – was realized for the first time in 2020 as online fair. Also this year, jambit is looking for contact to students at the fair and will be present with a virtual 3D booth from November 10 to 12, 2020.
What companies and visitors can expect at the HOKO online
The organziers of HOKO online have succeeded in creating a complete trade fair experience that is very similar to the on-site-event. There is an entrance hall with various areas such as the jobwall with job offers, a stage for the startup pitch and an exhibition hall with 3D booths.
With this self-configured 3D trade fair booth, which offers an optimal presentation platform with CI colors, banners, roll-ups, videos, information, and other company-specific assets, companies can make their trade fair appearance individually perfect even in the online edition. As a service provider for customized software solutions, jambit cannot be missing. Visiting our booth is definitely worthwhile. By clicking on the counter you can even enter a zoom meeting during the trade fair days from 10 a.m. to 4 p.m., where a member of the recruiting team is waiting and happy to talk to you. What else to look forward to: tips and tricks for job interviews, CV check, and interesting seminars. And all this available anywhere – even from your own living room.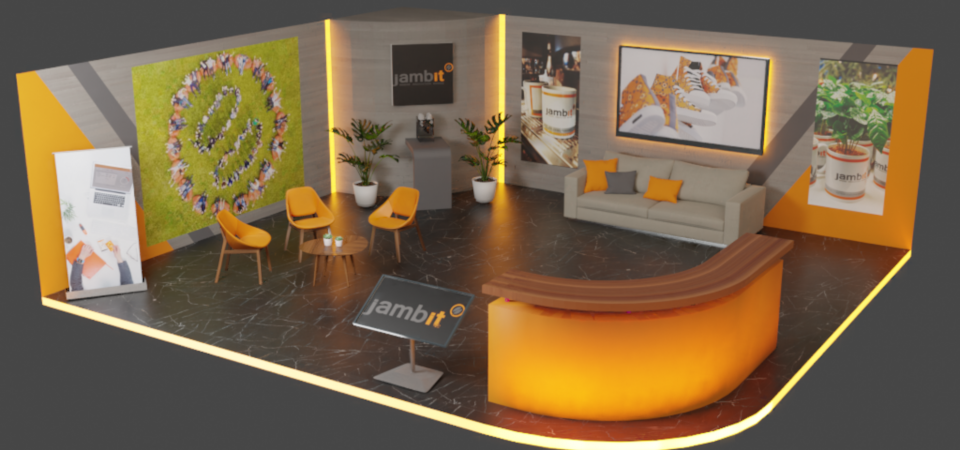 HOKO online at a glance:
WHO? jambit with our self-configured 3D trade fair booth, lots of information and one exited recruiter
WHAT? University contact fair HOKO online
WHEN? November 10 to 12, 2020, from 10 a.m. to 4 p.m. live
WHERE? Online, available everywhere
Read our interview with jambitee Manuel Bostanci, Software Developer of Business Division New Business and student at HM, on challenges and potentials of the HOKO online 2020.