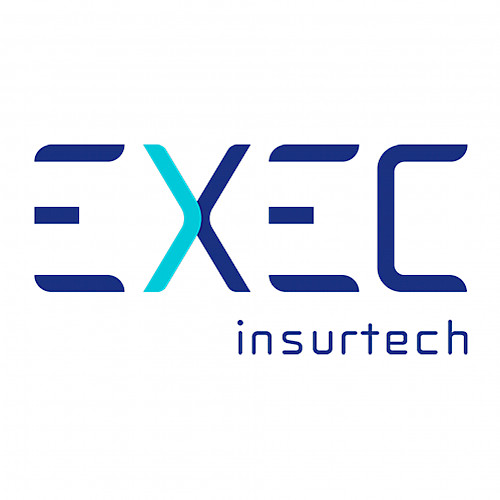 , all day
Cologne, Germany
EXECinsurtech
Europe's Prime Insurance Technology & Innovation Event
The possibilities of technology offer exciting new opportunities for insurances. Startups and insurtech companies are constantly bringing new innovations in areas like Artificial Intelligence, Internet of Things and Blockchain to the industry. But how do these innovations influence the classic insurance industry players? The EXECinsurtech 2019 in Cologne, Germany, wants to connect these traditional players with the startup and tech scene to discuss technological innovation in the insurance industry.
With keynotes, panels, workshops, masterclasses, roundtable discussions, business speed dating and more than 40 top speakers, the EXECinsurtech offers an extensive program for the over 500 attendees at the DIE HALLE Tor 2 in Cologne. One of these masteclasses will be held by our jambitees Stefan Weiß and Guido Schöning. From 2 to 3 p.m. (CEST), they will talk about "Insurances Going Cloud: Use Cases and Lessons Learned". How can cost cutting, scalable business models and innovation be successful in the cloud? What are the options and what works? During their masterclass, Stefan and Guido will share their experience from our innovative jambit software projects and outline, what insurances have to consider when going into the cloud.
Guido Schöning is our Head of Customer Operations Media & Financial Services at jambit. As a DevOps engineer, he has already done several cloud migration projects at jambit. Stefan Weiß is the Head of Business Division Banking & Insurance at jambit and has many years of experience in the financial services industries. Want to know more about our competences and projects? Contact Stefan Weiß here.
The key facts about EXECinsurtech at a glance:
WHO? Our jambitees Stefan Weiß and Guido Schöning
WHAT? Masterclass about insurances going cloud
WHEN? Tuesday, 1 October 2019, from 2 to 3 p.m. (CEST)
WHERE? DIE HALLE Tor 2, Girlitzweg 30, 50829 Cologne, Germany
---
Learn more about our expertise in cloud-based operating environments.