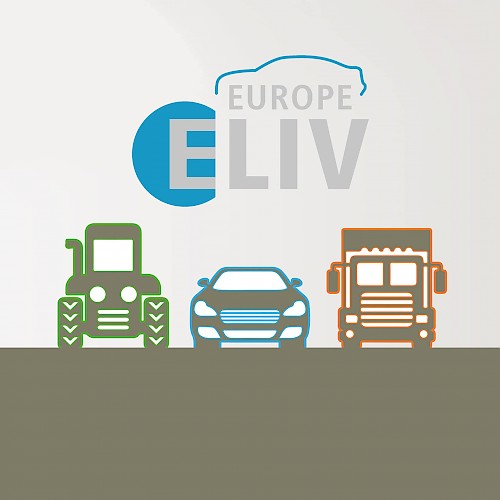 –, all day
Kongresshaus Baden-Baden
ELIV - MarketPlace 2018
Every second year experts from the automotive industry and software developing branches are meeting up in Baden-Baden at the ELIV fair, the market place for electronics in vehicles.
Once again the event focuses on the realisation and implementation of electronics in cars, commercial vehicles and mobile applications. The industry's potentials, its current trends and developments will be discussed likewise. Visitors have the opportunity to choose from five different topic sessions and inform themselves about issues like "E/E in commercial vehicles", "E/E in mobile applications" or "E/E in automobiles – software – safety – security".
Over 450 experts are expected to participate in the 8th international VDI congress and of course, jambit is among them! As experts in software developing we are successfully carrying out services for known brands in the automotive industry like BMW, Audi, Porsche or Daimler. By developing customised software solutions we are driving the innovative growth and digital transformation within this industry.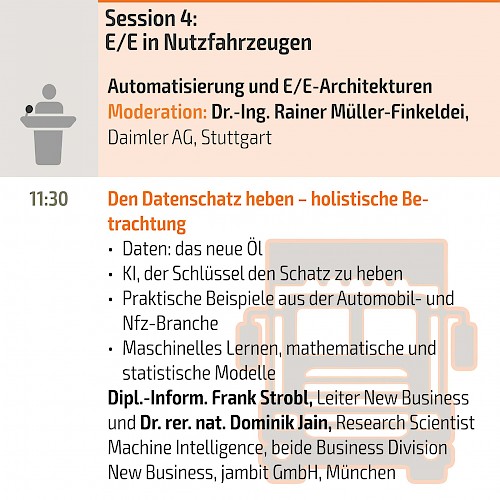 A whole team of jambitees is going to Baden-Baden on the 16th of October to involve in the exciting discussions about topics regarding the automotive branch.
Our lecture "Lifting the data treasures – a holistic contemplation", held at 11:30 a.m. in session four, is a highlight on the second day of the ELIV fair (17th of October).
Frank Strobl, Head of Business Division New Business, and Dr. rer. nat. Dominik Jain, Research Scientist Machine Intelligence, are going to talk about the importance and the mass of data. They will be illustrating practical examples from the automotive sector and commercial vehicle branches as well as present a few of our most nameable projects.
jambit is developing customised software for OEMs and TIER1 since 1999. We are very familiar with the challenges of the digitalisation in the automotive sector, whether with E/E – development, mobility solutions, sales or services.
We are looking forward to meeting you at the event.
Once again all key facts:
WHO? Team Automotive and New Business
WHAT? ELIV – MarketPlace 2018 with the lecture "Lifting the data treasures – a holistic contemplation"
WHEN? 16th-17th of October 2018, lecture on the 17th of October at 11:30 a.m. (session 4)
WHERE? Kongresshaus Baden-Baden, Augustaplatz 10, 76530 Baden-Baden
Do you want to inform yourself about our expertise in the sector of connected car & co. in advance?
Feel free to click through our branch site, our innovation stories or send us a message.