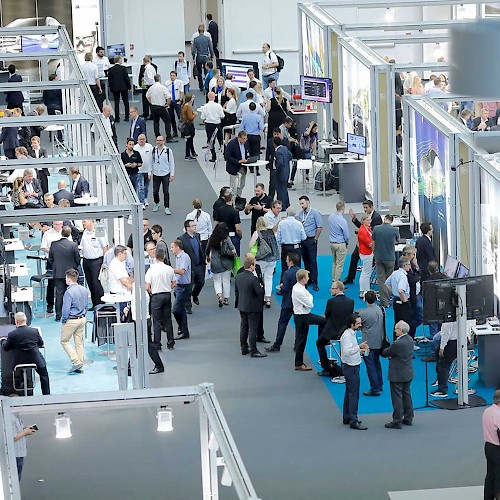 –, all-day
Stuttgart, Germany
Daimler EDM CAE Forum
Engineering Data Management and Computer Aided Engineering for the Automotive Industry
The interconnection between automotive and IT is getting closer and closer, while the diversity of new, technologized features around the topic of mobility is growing bigger and bigger. On the 13th Daimler EDM CAE Forum from July 17 to 18, these new technologies and innovations for the automotive branch are being discussed in Stuttgart. EDM, which stands for Engineering Data Management, and CAE, short for Computer Aided Engineering, are playing an important role in the context of the growing digitization of the industry. As information and interaction platform, the EDM CAE Forum from Daimler is the perfect place to network with the community and learn more about these topics.
In a large number of presentations and workshops, as well as keynotes and best-practice examples, speakers from the Daimler development divisions and external IT experts will introduce the latest trends and topics around Engineering Data Management and Computer Aided Engineering. Additionally, they will talk about the strategic goals of Engineering IT and CAE. The 110 lectures will focus on topics like "Digital Transformation within IT for Research & Development", "Automotive software development – DevOps for the car", or "Migrating complex IT infrastructures". The more than 4000 visitors will come from all around the world to network at the forum.
Innovative Software Solution in the Automotive Area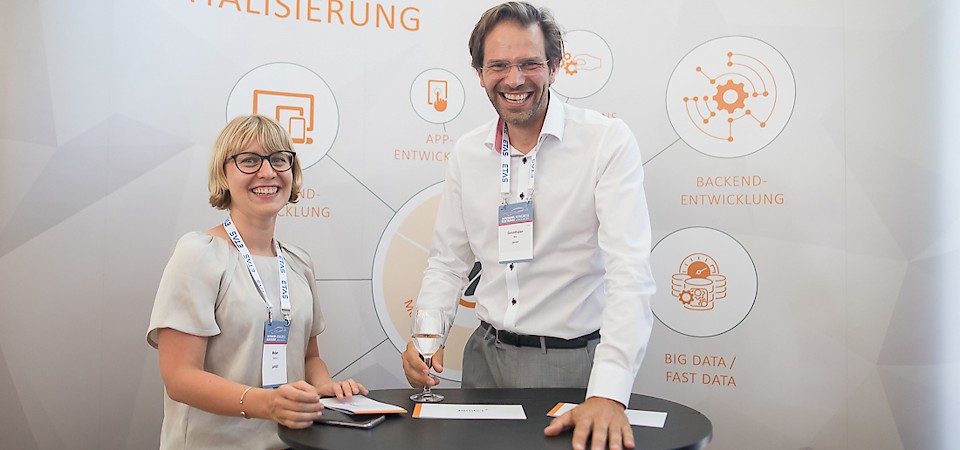 The digitization of the automotive industry doesn't need just innovative ideas, but also innovative software solutions, that make these ideas work. As a service provider for tailor-made software with a long-standing experience in the industry, jambit will naturally also be on-site at the EDM CAE Forum to learn more about the latest trends in the areas of Engineering Data Management and Computer Aided Engineering.
But not just that: Apart from the many presentations, the forum also offers enough time for networking. Use the chance and contact our jambitees Kathrin Weber (Sales Manager), Max Gensthaler (Head of Business Division Automotive World) and Robert Kowalski (Head of Automotive Baden-Württemberg) during these two days. Exchange ideas with us about current developments and learn about our competences in the area of software development. For almost 20 years, we have been supporting automotive customers in digital transformation, in research & development projects as well as in high-quality series solutions.
The key facts about the Daimler EDM CAE Forum at a glance:
WHO? Our jambitees: Kathrin Weber, Max Gensthaler, Robert Kowalski und from our office in Stuttgart Andreas Bernauer und Andreas Hofmann
WHAT? Engineering Data Management and Computer Aided Engineering Forum from Daimler
WHEN? Wednesday, 17 July and Thursday, 18 July 2019
WHERE? Landesmesse Stuttgart GmbH, ICS Internationales Congresscenter Stuttgart, Messepiazza 1, 70629 Stuttgart, Germany
---
Get to know our individual software-solutions with the help of two jambit projects with Daimler:
Photo: © www.matthias-baumgartner.de