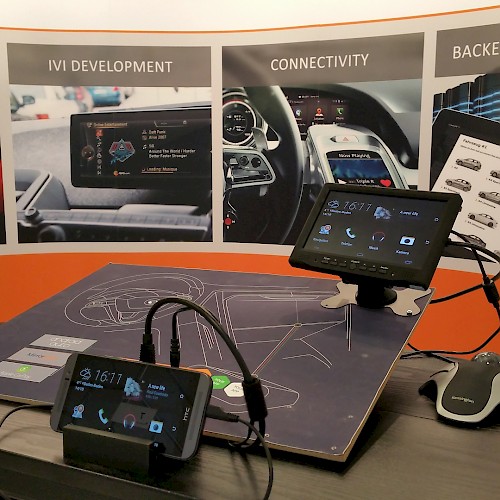 –, all day
Suburban Collection Showplace, Novi, MI
TU-Automotive Detroit 2016
TU-Automotive Detroit is one of the world's largest conferences and exhibitions in the field of Connected Car. This year, more than 150 speaker, 300 exhibitors and 3000 visitors are expected.
This year's key topics are:
From infotainment to safety services – the power of machine learning
Cybersecurity – collaboration, standards, ISAC's
Smart Car meets Smart Home, Smart City and the Internet of Things
Ready for Roboter Drivers? - rapid developments in sensors, software and silicon
The Auto 'Access Economy' – mobility blueprint for auto brands in the on-demand world
Experts from jambit and its affiliated company HUML are also on the spot with a booth.
We look forward to informing you about the latest technologies and our innovative services & products in the automotive sector!
We will be happy to answer your questions about jambit's expertise in the field of Connected Car & Co. in advance. We look forward to your message!