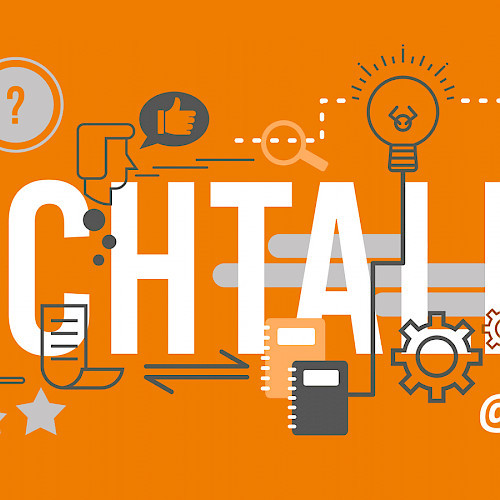 , 5 p.m. – 7 p.m.
Online via livestream
TechTalks @jambit Meetup #3: Reactive Programming in Android/Tidying up with C++ Destructors
Our Meetup series TechTalks @jambit enters the stage again. Various tech topics around software development are the focus of our Meetups in Munich. In 2-3 presentations each, our jambitees are dealing with all technologies from A to Z, from front-end development, native app development for iOS/Android, DevOps, IT security, AI topics, cloud technologies to classic back-end development.
Our next online Meetup on December 9, 2020 will focus on the topics reactive programming in Android and ressource management in C++.
The Tech Talks @jambit Meetup will start at 5 p.m. live!
We are looking forward to two exciting talks:
Our jambit TechTalks #3 at a glance:
WHO? Our jambitees Alexander Pöhlmann and Andreas Swoboda
WHAT? TechTalks @jambit: Reactive Programming in Android/Tidying up with C++ Destructors
WHEN? Wednesday, December 9, 2020, from 5:00 to 7:00 p.m.
WHERE? Online via lvestream
Join the TechTalks @jambit Meetup group now and never miss a Meetup again!
Looking for a new challenge? Then take a look at our software development vacancies.