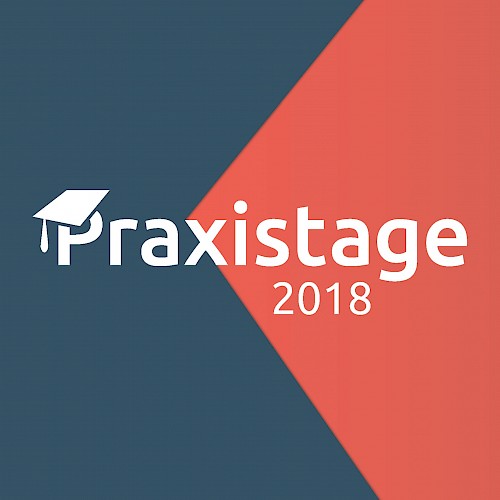 , 1 p.m. – 5 p.m.
jambit GmbH, Munich
Students' practice day 2018
"Praxistage" are "Participation Days"
For the seventh time, the "Paxistage" will take place in 2018. This cooperation project of 13 bavarian universites is dedicated to students of the field of Engineering Science, Computer Science, Economic Science and Social Science. The Career-Services of the universities Ansbach, OTH Amberg-Weiden, Augsburg, Coburg, Hof, Evang. Hochschule Nürnberg, Kempten, Landshut, München, OTH Regensburg, Rosenheim, Würzburg-Schweinfurt and TH Nürnberg has joined to offer the possibility getting in touch with companies, establishing diverse contacts and to gain further insight into professional practice. Therefor the practical day is organized as practically oriented as possible. Students should get to know the company and representatives on-site but furthermore gain an insight into a typical working day and get information about the carreer possibilities within the companies. Further information in English provided by TH Nürnberg, the university in charge, you can find HERE.
Participation day at jambit
On Tuesday, March 13, 2018, from 1:00 p.m. to approximately 5:00 p.m., the "Praxistag" will take place at jambit. This day is especially designed for students of computer science, business informatics and information technology. Our Munich headquarters are easily accessible, directly at the S-Bahn station Donnersberger Brücke and awaits you with a exciting variaty of technology, project and coffee experiences.
Learning from current best practice: Based on practical project examples, we present ourselves and our technical and industry knowledge. It is possible to gather impressions, in particular, about the business of a software service provider. The program is packed: Our Sales Director Gerhard Kogleck gives a short presentation about jambit. Our software developer Michael Kirsch talks about his experiences, his everyday work and daily challenges in professional software development. An office tour and technological showcases complete the picture.
Getting to know future possibilities: In addition, we show what kind of perspectives and potential career opportunities there are at jambit, be it as an intern, student trainee, for a thesis or as a permanent employee.
Join now
If you also want to gain a practical insight into professional software development, you can register via email with the subject "Praxistage" and your contact details to jobs@jambit.com until Thursday, March 08, 2018. Our recruiter team will get back to you as soon as possible to discuss all further details in person.