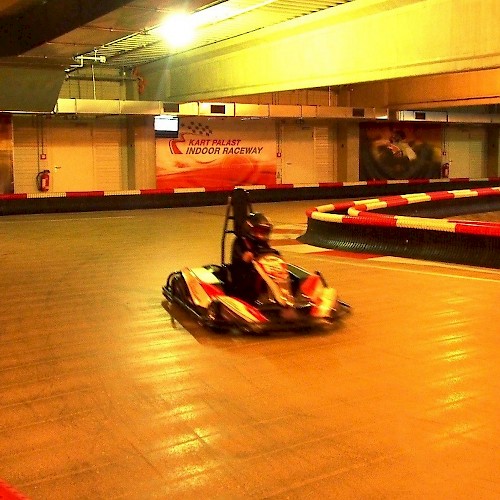 , from 5 p.m.
Kart Palast Funpark, Bergkirchen
jambit Kart Race 2018
Every year in March jambit starts the event season with the legendary jambit kart race!
We will be driving with screeching tires in the Kart Palast Funpark in Bergkirchen near Munich, the world's largest indoor electric kart center: 3 raceways over a total of 4 levels and with a total length of around 1.5 km let the heart beat faster not only for card hobbyists!
Which jambitee will prove with speed and skillfulness? Who sets a new course record? An absolute jambit highlight that demands a cool head – and hot tires. At the after race party with Snacks & Drinks winner and all racers will be celebrated!
You consider yourself as high speed mind and software developer? If so, apply to jobs@jambit.com. You are welcome to make a direct reference to one of our job openings. Or you get creative and explain us, what drives you to work for us.