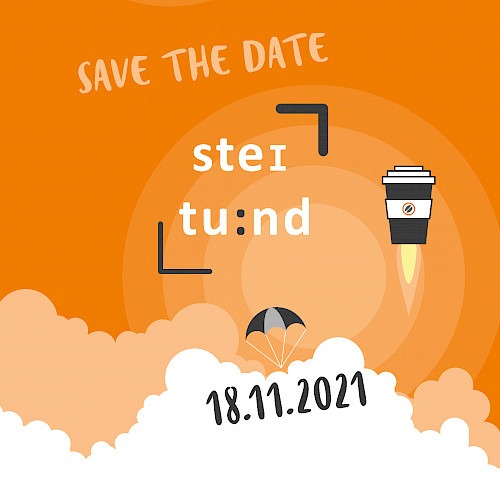 , 9:30 a.m. – 6:00 p.m.
Online via live stream
[stei tu:nd] Media Conference 2021
The second edition of jambit's media conference on November 18, 2021
The conference on the digital future of media returns! After last year's great success, jambit invites you to the [stei tu:nd] media conference for the second time on Thursday, November 18, 2021. This year, the free conference will once again feature top-class speakers from renowned media companies who will provide exciting insights into the digital transformation of the media industry. And, of course, Richard Gutjahr will once again skilfully lead the day as moderator. So stay tuned and save the date! Once again, a highly interesting program awaits us.
The topics this time:
Product & Content – Sales & Subscription – Strategy & Change
Under the motto "The Energy Boost for the Media Industry" jambit presents an exciting thematic cycle for [stei tu:nd] 2021: From the interplay of product development, content and editorial for successful digital products, to current developments and challenges for content marketing, pay strategies and monetization, to the transformation of the companies themselves. As last year, the program will be divided into a live track (on November 18 from 9:30 a.m.) and a VoD track with presentations that can be streamed for a month. All presentations are arranged in one of the three program themes: "Product & Content", "Sales & Subscription", and "Strategy & Change".
Top-class speakers live and on demand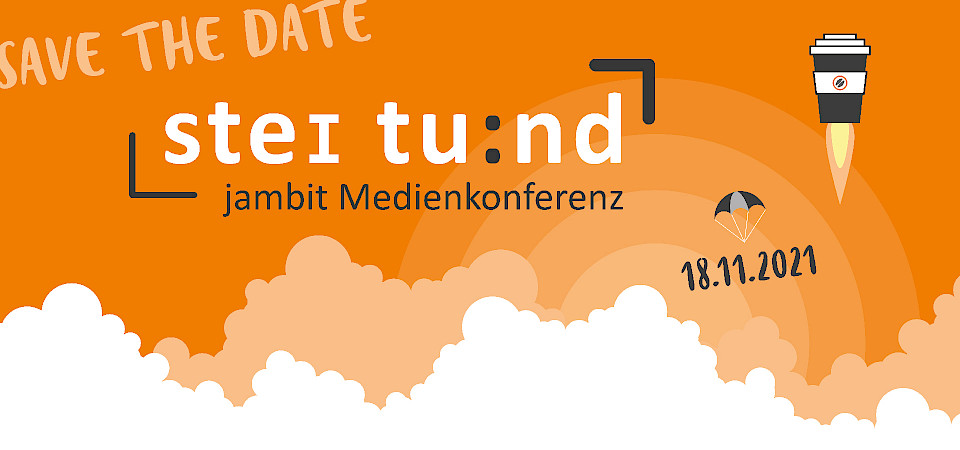 At [stei tu:nd] 2021, speakers from renowned media companies will present their projects and answers to the current challenges facing the industry. Participants can look forward to insights from industry giants such as Frankfurter Allgemeine Zeitung, RTL media group, Joyn and many more. The conference will provide a broad overview of technological and organizational challenges facing TV and streaming providers, publishers and digital media platforms. The program is currently growing and will be constantly updated in the coming weeks. Registration for the conference will also be open to all shortly.
Stay Tuned and Save the Date!