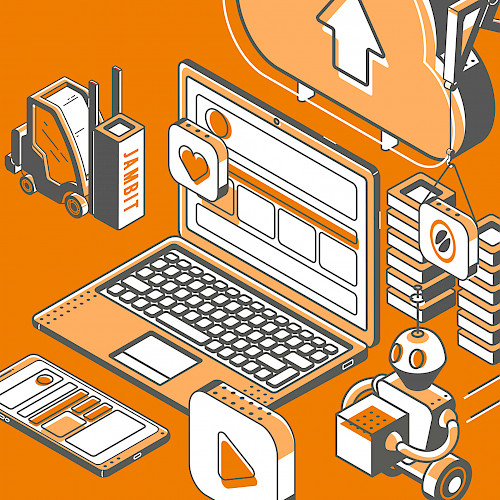 , 6.30 – 9.30 p.m.
jambit office Leipzig, Klostergasse 3
software enthusiasts Meetup Leipzig
With the newly founded Meetup group "software enthusiasts", jambit, as an innovative software service provider, is now organizing exciting Meetups several times a year at its office in Leipzig. Attendees can look forward to industry- and technology-independent, multifaceted topics related to programming and software development. From web front end technologies to native app development on all mobile platforms (iOS/Android), IT security, DevOps, a modern Java with suitable frameworks in the back end and modern cloud technologies. The Meetups are free of charge and anyone interested is cordially invited to join exciting talks, inspiring discussions and have beer and pizza with us
Service Meshes and React Hooks
Our first Meetup on November 26, 2019 is about Service Meshes and React Hooks.
In the first talk "Modern React with Hooks", our software engineer Santo Pfingsten will show (as part of the live-coding Meetup series "Modern React") how you can use React Hooks without class-based components to continue using State and thereby increase the reusability of the component logic.
Afterwards, our DevOps Engineer Maximilian Brenner will give "An introduction to service meshes" incl. a live demo. During his talk, he will have a look at what service meshes are, how they generally work and when it makes sense to use them. Moreover, going through a live demo using Linkerd, you'll see how to setup a service mesh and use it to identify root problems within your system.
The Meetup will take place at our jambit office in Leipzig from 6.30 to 9.30 p.m. We will of course serve Pizza and drinks.
To join, simply register now for free via the Meetup platform!
Our first software enthusiasts Meetup at a glance:
WHO? Our jambitees Maximilian Brenner and Santo Pfingsten and the software enthusiasts Meetup Leipzig group
WHAT? Meetup on "Service Meshes and React Hooks"
WHEN? Tuesday, November 26, 2019, 6.30 to 9.30 p.m.
WHERE? jambit GmbH, Klostergasse 3, 04109 Leipzig