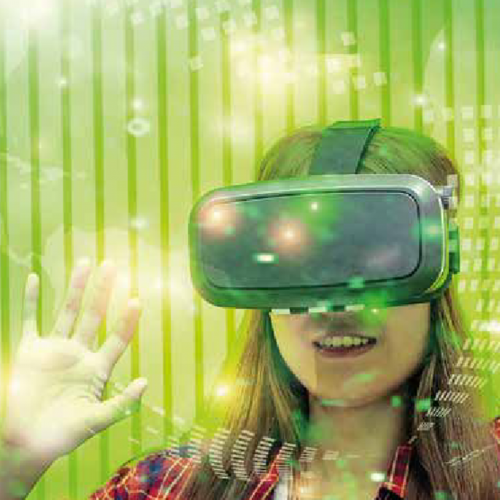 , 11 a. m. to 3 p. m.
Hochschule Esslingen
jambit at the IT-Mittelstandstag in Esslingen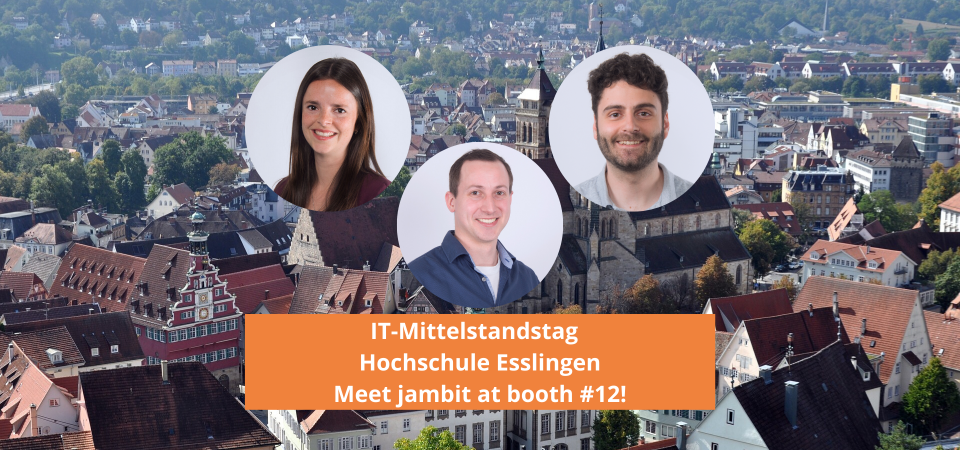 With its location in Stuttgart, jambit has been an established player among Baden-Württemberg's IT companies for two years. At the IT-Mittelstandstag 2019 on Wednesday, the 27th of November 2019 from 11 a. m. to 3 p. m., at the Hochschule Esslingen, jambitees will present various entry opportunities for IT students. IT graduates can join jambit directly as software developers. But also the final thesis in the company or getting to know each other through an internship are possible options for the future jambitees. At booth 12 in the Aula, at the location Flandernstraße of the Hochschule Esslingen, members of jambit's HR team, but also developers from the different project areas jambits such as Automotive will welcome the students.

More space for software developers: jambit's Stuttgart location is growing
The IT-Mittelstandstage of Hochschule Esslingen takes place for the tenth time. A total of 500 graduates will meet about 50 companies. One special feature: The organisers, Wirtschaftsförderung Region Stuttgart GmbH, Softwarezentrum Böblingen-Sindelfingen e.V. and the Faculty of Information Technology at Hochschule Esslingen are bringing together small and medium-sized companies. Large corporations are excluded.
In 2017, the automotive industry in Baden-Württemberg and the excellent study conditions for IT graduates provided ideal conditions for the opening of the jambit office in Stuttgart. With excellent prospects: Just two years after the first jambitees had moved in, jambit is now expanding in the capital of Baden-Württemberg. On December 9th 2019, jambit will move into new offices in the prestigious Königsbau in downtown Stuttgart.
The most important information about the IT-Mittelstandstag in Esslingen
WHO: You meet our recruiter Nina Hübner as well as Sebastian Boschert, Senior Software Architect, and Alexandros Panagiotidis, Senior Software Architect.
WHAT: IT-Mittelstandstag at the Hochschule Esslingen
WHEN: on Wednesday, 27.11.2019 from 11:00 a. m. to 3 p. m.
WHERE: Hochschule Esslingen, Faculty of Information Technology, Flandernstraße 101, 73732, Esslingen at booth 12 in the auditorium
---
Would you like to get an idea of jambit in advance?
Then find out here what it means to be a jambitee. Click here for our current job offers.