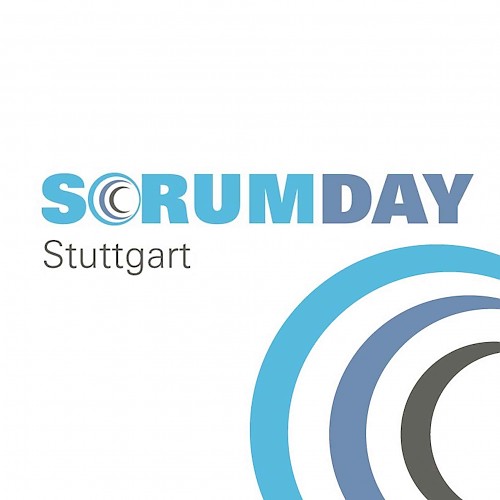 –, all-day
Stuttgart Filderstadt
Scrum Day 2019
Scrum Community Conference
Once a year since 12 years the Scrum-Day takes place in Filderstadt in the Stuttgart region and has developed into one of the biggest community conferences on agility and Scrum. On 4 and 5 June 2019, everything will once again revolve around Scrum, the method and agile frameworks. In order to offer the participants a broad, practice-oriented communication platform, topics such as agile organizational development, agile strategies, agile management and scalability will also be addressed.
Scrum Master as change agent
A relevant program from practice is guaranteed. Because, in addition to the set keynotes, the participants determine the program content itself. From voluntarily submitted lectures, only the most-elected will be on the agenda. In the open voting, the contribution of Magdalena Rathmann (AOK Systems) and our jambitees and Scrummaster Martin Aigner was selected from 134 lectures.
"The Scrum Master as change agent in the organization – Scrum beyond the local optimization of team efficiency." This 40-minute talk will be on the second day (05.06.2019) from 11:20 clock in the small hall to see. Click here for the short abstact of the lecture.
The Scrum-Day 2019 key facts:
WHO? Magdalena Rathmann (AOK Systems) as well as our jambitee and Scrummaster Martin Aigner
WHAT? Scrum-Day
WHEN? Tuesday 04. and Wednesday 05. June 2019, all-day
WHERE? FILharmonie, Tübinger Straße 40, 70794 Filderstadt (Stuttgart)
---
Scrum is only one of the methods used by jambit in agile software development. A continuous exchange of knowledge is essential. Learn more about our knowledge management on our page "Top of Mind".