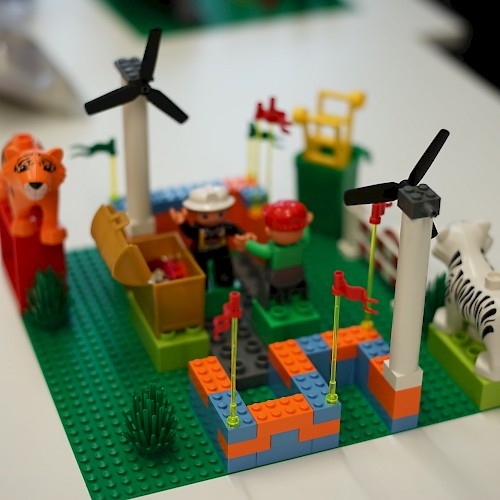 , from 6:30 p.m.
jambit GmbH, Munich
Meetup: LEGO® SERIOUS PLAY®
Lego awakens childhood memories.
But what's behind LSP?
Most of us know Lego of our childhood. With the LEGO® SERIOUS PLAY® method - LSP for short - the colorful stones are now also making their debut in the business world.
Why? Because the "game" Lego Serious Play always serves a purpose. The guided workshop method helps to improve (team and project) communication, to solve abstract and complex problems and to make strategic decisions.
LSP always follows at least one specific goal, a practical problem or a concrete question. Creativity, imagination and innovation are playfully promoted and used in business context for construction, reproduction and transformation.
"Playing" after LSP method is more of a moderated process and can be used in companies, teams and individuals alike
Lego Serious Play Workshops and Meetups
The Meetup Group LEGO® SERIOUS PLAY® Munich offers newcomers, interested and LSP enthusiasts a platform to get to know the LSP method and to exchange practical experiences.
jambit itself has already successfully used the LSP method to facilitate our expansion to Stuttgart where we built up the most colorful team constellations and development prospects for a whole day.
We are therefore very pleased to be able to support the Meetup as a host, with coffee, pizza and various cold drinks.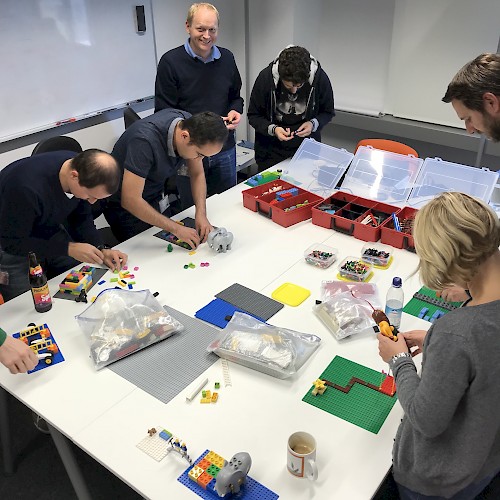 Welcome to jambit bricks headquarter and have lots of fun with the colorful stones!
WHAT? Monthly Meetup of LSP enthusiasts
WHEN? Wednesday, 22th of August 2018, 6:30 – 9:00 p.m.
WHERE? jambit GmbH, Erika-Mann-Straße 63, Munich (S-Bahn, Donnersberger Brücke)
Please register directly via following Meetup link.